Howdy! As many of you might know, I'm a huge fan of nineties video games and pop culture in general. This is one of the main reasons why we decided to go ahead and make this game. The fascination towards mid-nineties stuff has pretty much always been present in the products which I've made.
A few years back, when we made short films with our buddy crew (which later became the Rayhouse Productions company), the influences were already there. Our first short was a horror movie set in the year 1998, where a few youngsters ended up on a desolate cabin in the woods. The core guys already had former experience from working together back then, as few of the Rayhouse guys went to the same high school. During the early 2000s we worked on a couple of indie game projects, which were mostly 3D first person stuff. But to truly get to the core of it, we need to travel back into the misty nineties.
I spent my childhood during that decade, and back then Finland was kind of this land in the far north, where cultural things arrived a bit slower than other parts of the western world. The R-rated films on video were partially censored up until the early 2000s, for example. But still, someone was somehow able to get a copy of an uncensored copy of RoboCop on a VHS tape, and oh boy was that special! In video games the situation was almost the opposite. You could sell games like Blood, Mortal Kombat and Duke Nukem 3D to kids, and no one would ask any questions. Towards the late 90s the Finnish legislators began to take note, and started passing laws of prohibiting these violent games from being sold to children.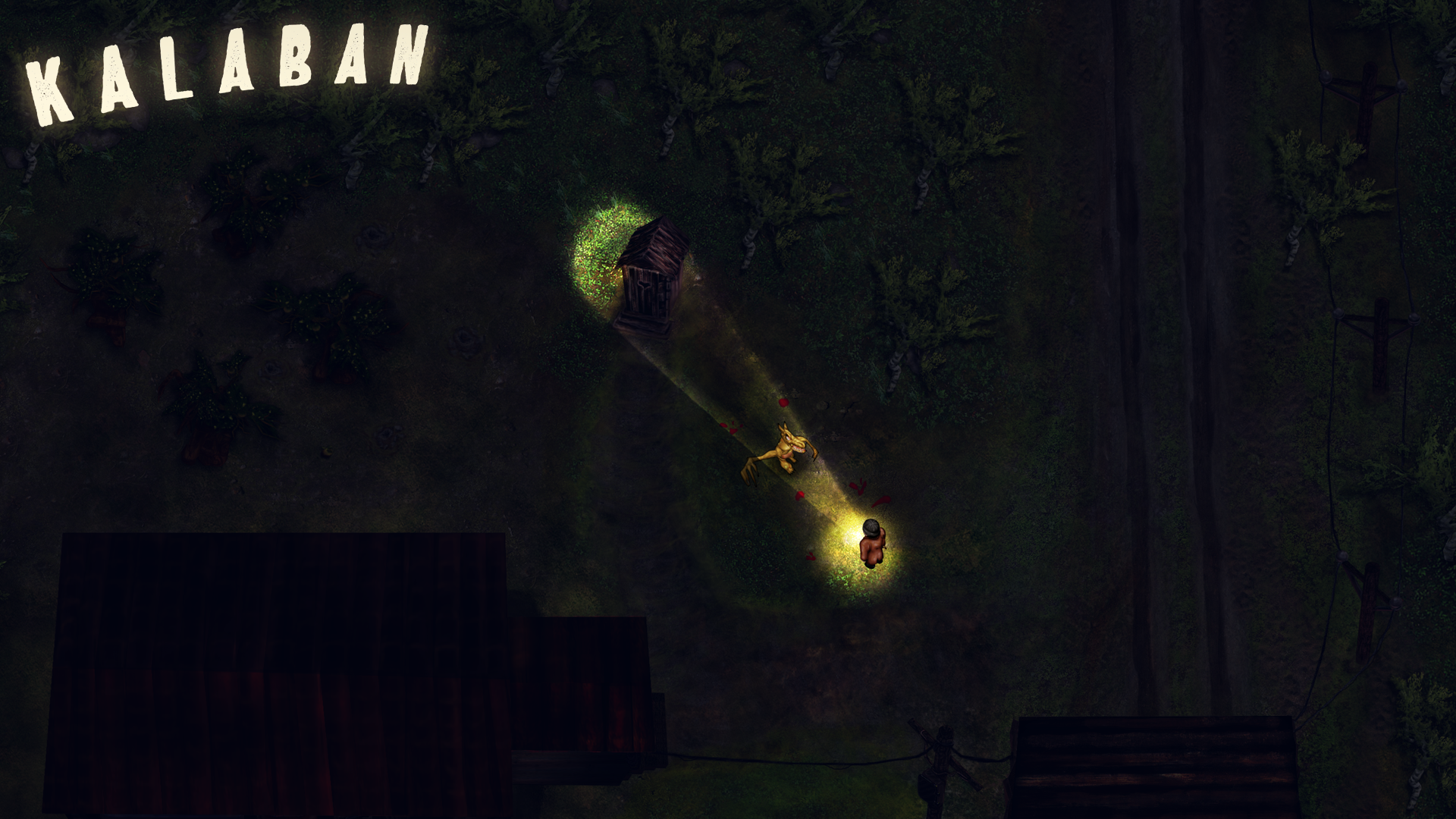 Another concept screenshot. This one depicts the first scene and Bob facing one of the first mutant foes.
It's hard to remember what the first game that I designed was, but it's easy to remember the most prominent one. It was a campy and gory 2.5D first person shooter called Metrocat, conceived in the summer of 1996 by me and my friend. It would've had nudity, comic book style violence, all sorts of edgy stuff like prostitutes and hobos inhabiting the gameworld, big baddie randomly killing his henchmen and all sorts of sexual and adult comedy references. It would be easy to just say, that we were copying off Duke 3D, but that was actually not the case. My friend hated the game (for some reason that never became clear to me), and I didn't see the full version of Duke 3D on my computer until 1998, two years after we had come up with the concept of Metrocat.
The story itself in the game was not that special. It was about a dude who got abducted by some corporation, and got turned into a man-cat-hybrid. After that of course the main hero would break out of the lab and pay back for the scientist who turned him into this monster, and a few hundred of the scientist's henchmen. I think the concept was always more about fun gameplay and experience, than well-written story. We envisioned some parts of it feeling like first person Mortal Kombat, like kicking enemies through walls in a subway train, resulting in gruesome death animations, and other parts feeling like first person Mega Man or Jazz Jackrabbit, where you would explore the futuristic lab environment and unravel its secrets.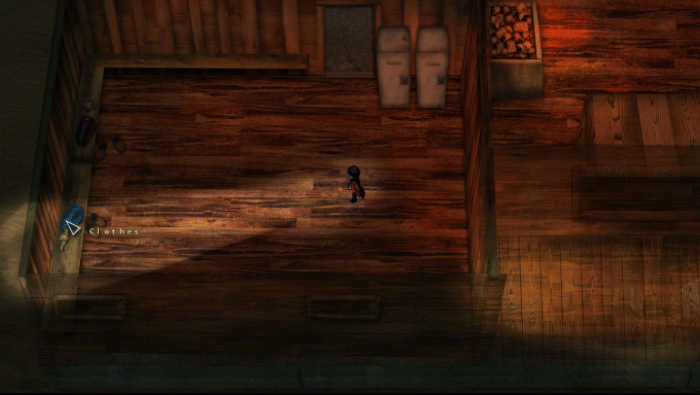 Realtime gameplay: Bob exploring the sauna building at the beach.
So how does that relate to the development of Kalaban? In a lot of ways, really. The first person and topdown action are both genres, which our team members have become intimately familiar with. Also, the horror, paranormal and sci-fi themes have been explored many times before, through our short films, games and game concepts. I'm an avid believer in the theory that you have to be really familiar with the thing you're interested in, and also be comfortable with it.
Don't get me wrong, it's refreshing and absolutely valuable to get out of your comfy zone and do something different, but I think people misunderstand that statement a little bit. Constantly learning new stuff and trying to evolve is not the opposite of doing what you know best. It's actually honing your craft, whatever that is. No one is a true renaissance man, who can constantly shift interests and do whatever he/she wants. It takes years and years of practice to get good at something, and it also means sticking to the things you do.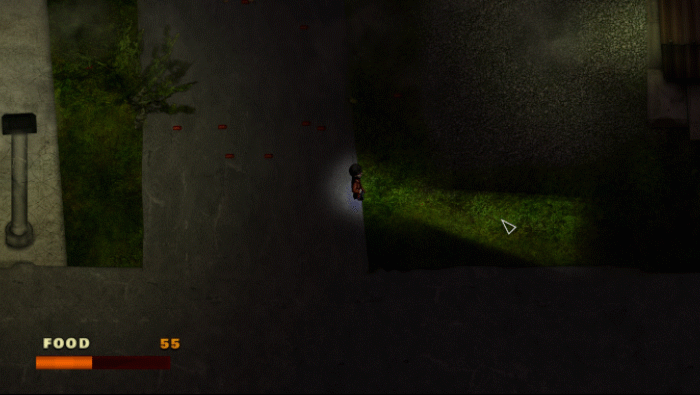 Blasting off a couple of shotgun rounds. As you can see,
the gun animations for Bob haven't been finished yet.
By the way, we recently made a Kalaban themed screensaver for you to enjoy. It's Windows only at the moment (sorry!). It's available for download at IndieDB. Have a great friday and super fun weekend, everybody!
- Harri J.