Fight Night - Defense Part 2
In the last feature, I described how a defending fighter can block or dodge an incoming attack from an opponent. This time, I will talk about countering and trading blows.
---
Counters
When a fighter is attacked, he may decide to attempt a counter. A counter attack is an attack by the defending fighter that pre-empts the opponent's own attack, thereby catching him off guard. As this is typically a difficult maneuver to pull off, counters have the lowest success rate of all defensive options available to a fighter. The trade-off is that the damage done by a counter is higher than usual.
The lowered success rate is mitigated somewhat by a Counterpuncher fighting against a Slugger - Counterpunchers enjoy a major boost to the success rate of counters and a minor boost to the damage dealt by counters when facing a Slugger.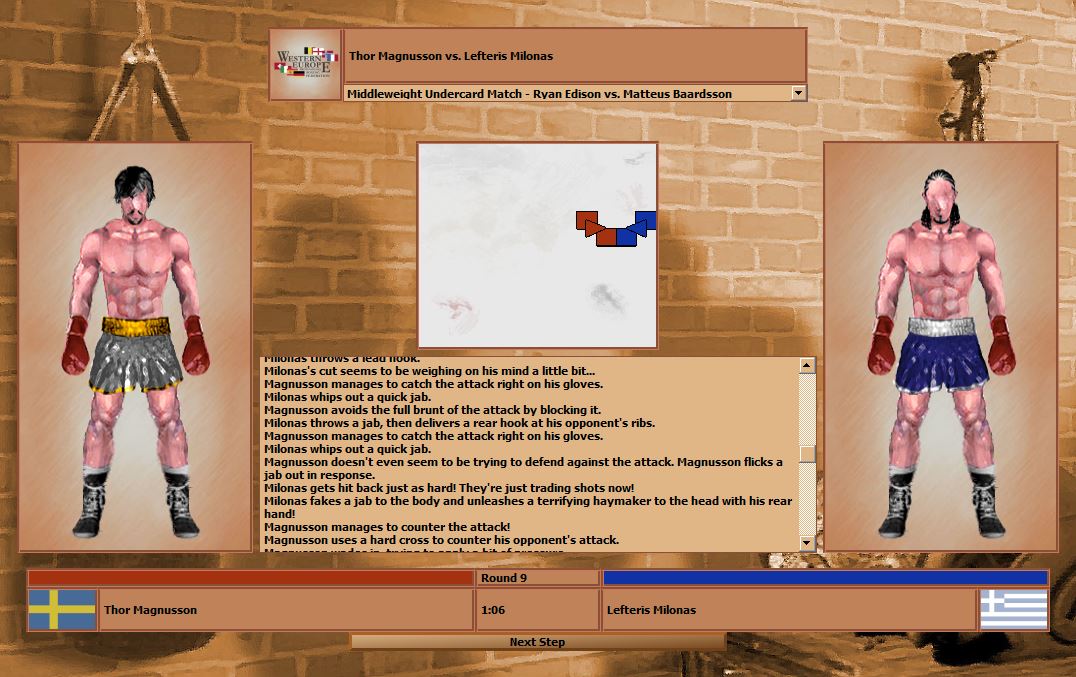 There is a chance that the defender may attempt a specialized counter. A specialized counter occurs when the defender attempts to predict the type of attack his opponent will use. Counters of this type have an even lower success rate, but do drastically more damage if successful.
If you are employing a match tactic that calls on your fighter to watch out for a specific type of attack (more on match tactics later), then the chances of both attempting a specialized counter and successfully pulling it off are greatly increased.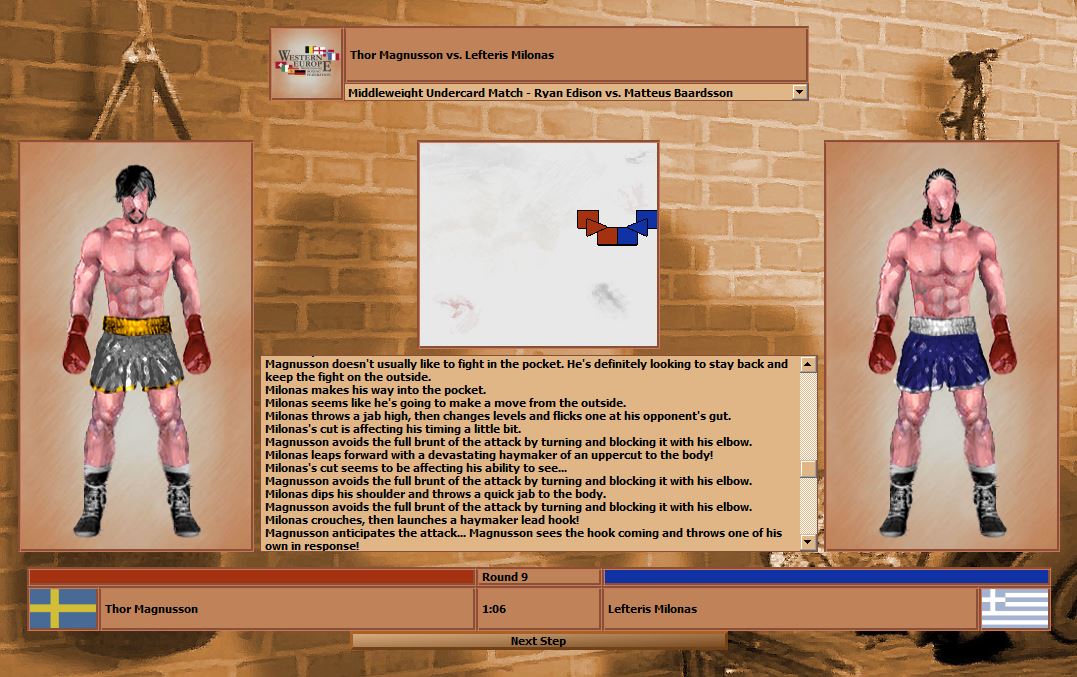 Like after a successful dodge, it is possible that the tables may be turned after a successful counter, causing the defender to go on the attack. The chances of this happening, however, are calculated based on the mental attributes of the attacker, not the defender. An overly aggressive fighter is likely to keep attempting to attack whether he's been countered or not, while a less maniacal fighter may decide to stop and fight a little more cautiously.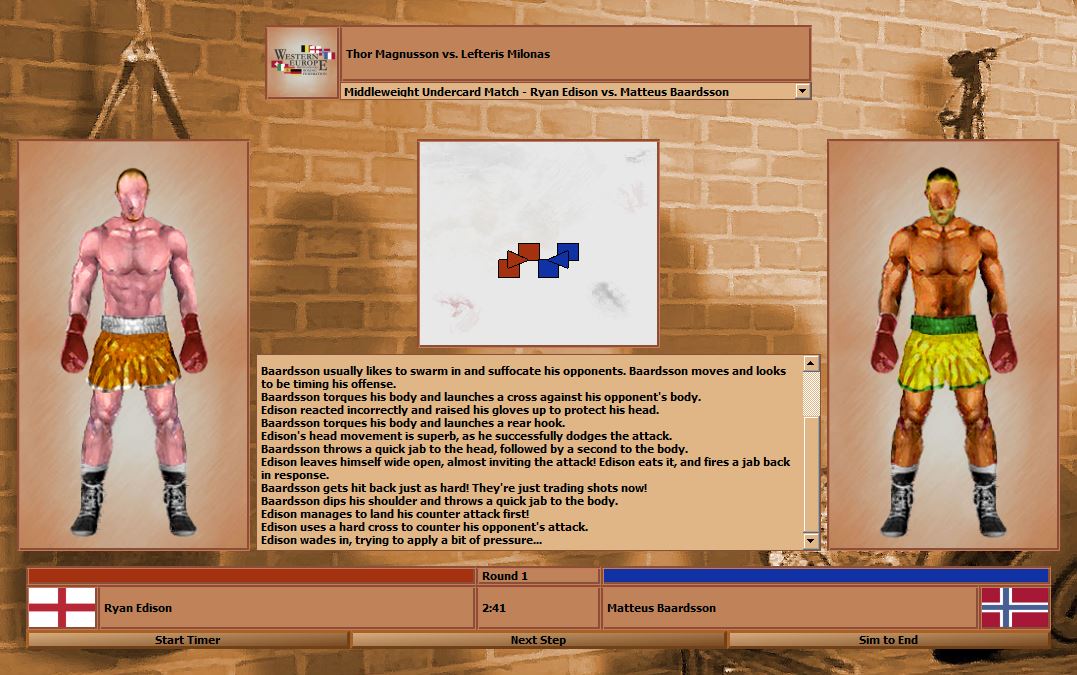 Trading Blows
Sometimes the best defense is a good offense. Rather than attempting any sort of defensive maneuver, therefore, a fighter being attacked may simply decide to eat his opponent's punch in order to throw back one of his own. Sluggers, naturally, are more likely to resort to this method of "defense."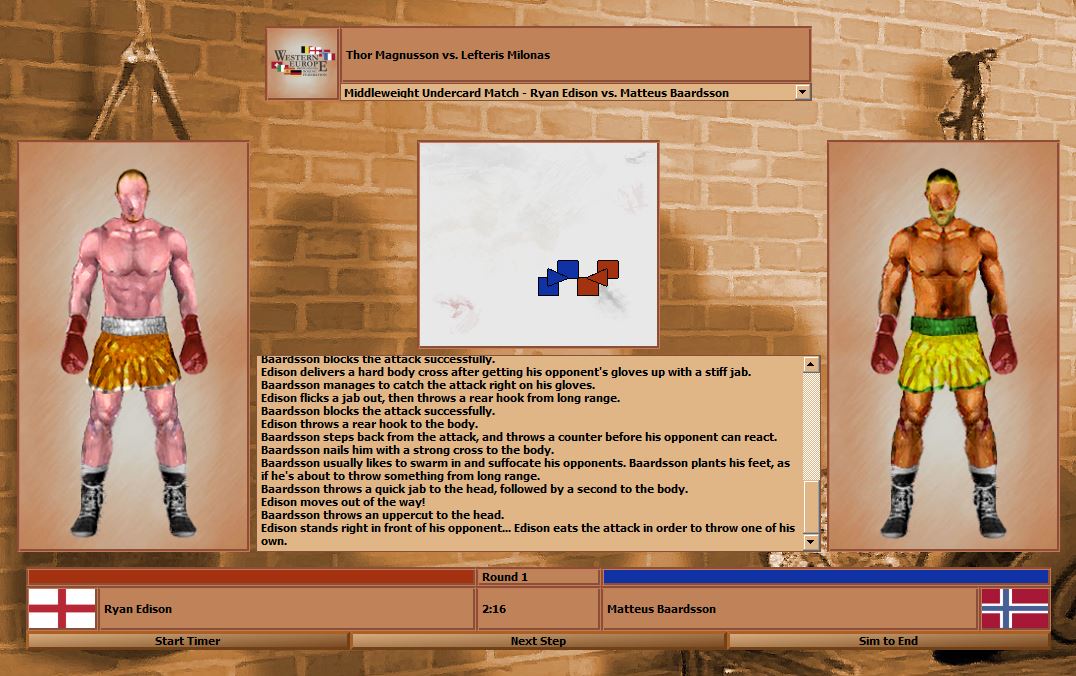 A fighter will generally respond in kind with the same punch he received from the opponent. However, like counters, it is possible for a defender to specialize when trading an attack with his opponent. Unlike counters, the way a fighter "specializes" a return attack has nothing to do with what the opponent throws - he simply chooses a specific punch to throw. This means that a fighter with a strong uppercut is more likely to throw an uppercut in response to whatever his opponent throws, regardless of which punch it was.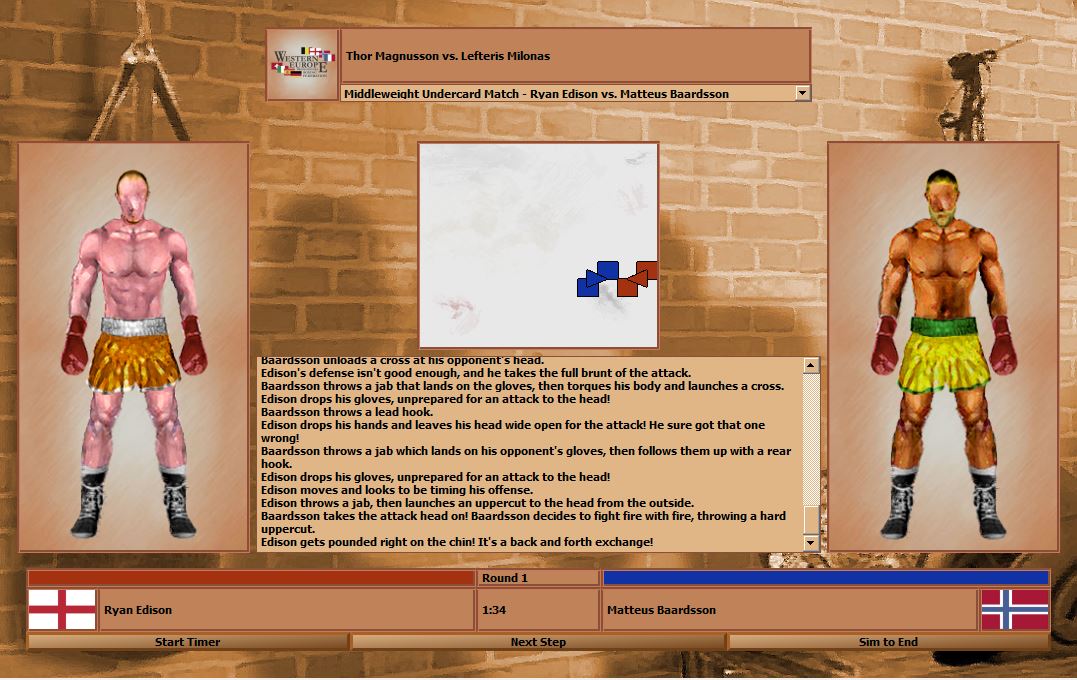 When a fighter chooses to trade blows, he takes extra damage from the opponent's attack before he has the chance to throw back. Thus, it can be risky to do so unless the fighter has high enough physical and mental stats to withstand the added damage. Having an overly aggressive fighter who is unable to take punishment is a recipe for disaster!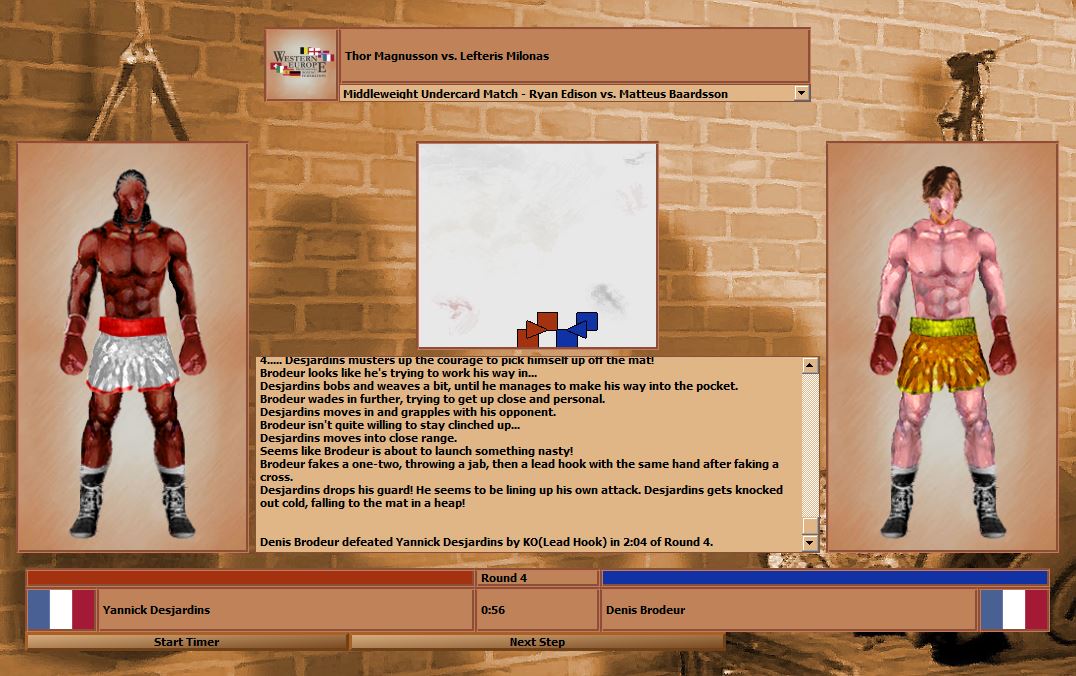 This concludes the discussion on defense in matches. I did, however, touch a little bit on match tactics, and it is to this topic that I will turn in my next feature.
I hope you enjoyed this article on countering and trading blows. If you found it interesting, please do make your way to my Greenlight page to upvote the game! Every vote counts!