Have you ever asked yourself if we are alone in the Universe? Or if the extraterrestrials are good or evil?
Many games presented us the classic invasion story, with the people winning, and the army saving the day. FET : Flying Extra-Terrestrials changes this, with only one thing : This time, you are the invader.
THE UFOS
In FET : Flying Extra-Terrestrials, from here simply FET, you will drive your own UFO, all around the globe. Each UFO has its own behaviour, and its own special abilities. There are more than five different UFOS, that you will control through 36 fast-paced challenging levels.
For example, we have the standard UFO: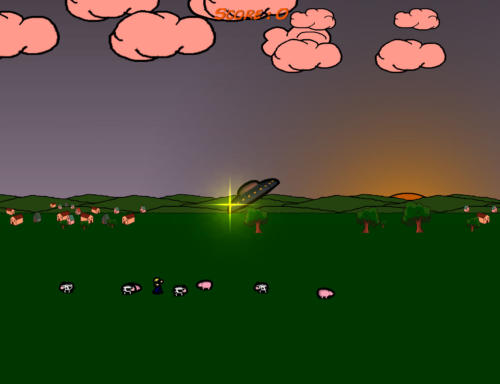 The speedy one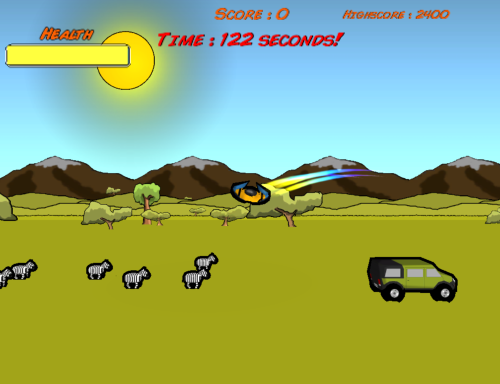 and the small one: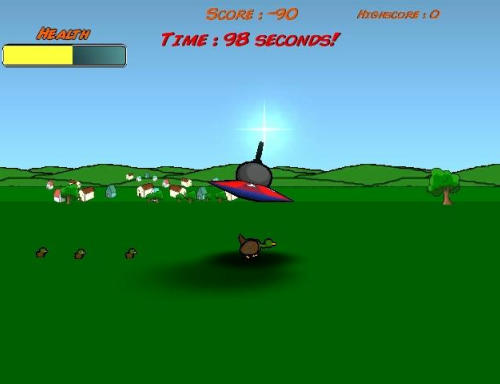 THE WORLD
FET has 36 levels in full 3D, all of them ready to explore. And they show many different places of the world, as the savahnna, the swamps, some farms and towns, caves, cliffs, forests, lakes, waterfalls... all in this nice cartoonish style.
There are also many obstacles representing those places, from planes and satellites, to farmers firing at you, and entire tribes with spears. You will find a lot of challenges in your mission.
THE LEVELS
This game has 36 levels. This is only the first part of the game, with the free expansion pack of another 36 levels, "Striking back" coming soon. This first part lets you familiarize with the game, and experiment the most awesome environments, while the second pack, will have the army counter attacks. Be prepared.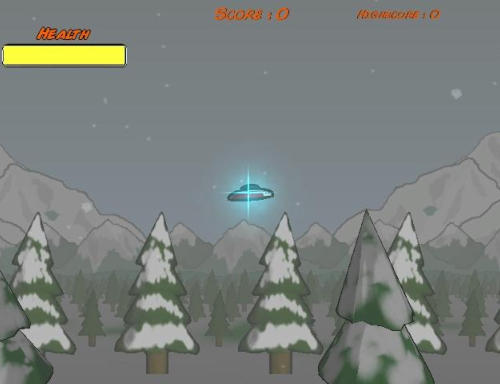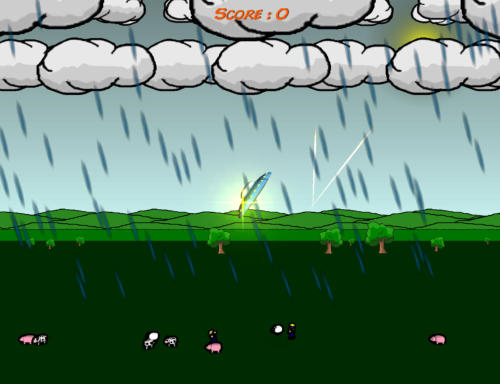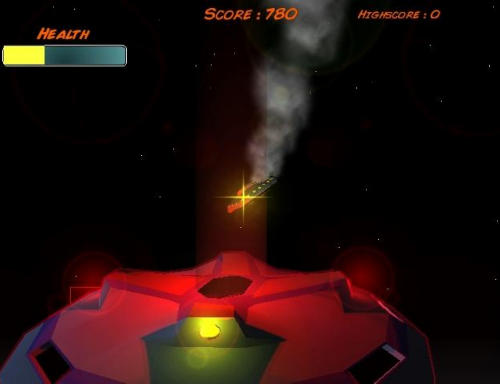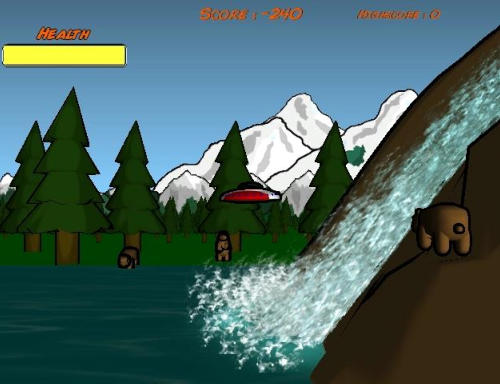 THE GAME MODES
For now, you will face three kinds of levels : the standard ones, where you have to go down to earth from the mothership and try to abduct all the animals needed, while you try to avoid the growing number of obstacles.
The survival ones, where you will be trying to stay alive as long as you can, during a meteor storm, or while a entire tribe tries to kill you, etc.
And finaly, the time challenge,where you will try to earn as many points as possible before the time ends.
There will be more game modes with the second level pack.
THE TEAM
Irreverent Software is a small indie team, with only four members. We are working hard, and spending all of our spare time on this projects. We also offer for free a growing resources library, on our website, for all the indies. We want to ask you to make adonation, so we can make more projects, and spend more time on them. Help us to make our dreams true.
We thank you for downloading and playing this game, and hope that you will find it fun. Our next big game will be announced soon, and it will be a very serious one, so be tuned.
Thanks!
The Irreverent Software™ Team.