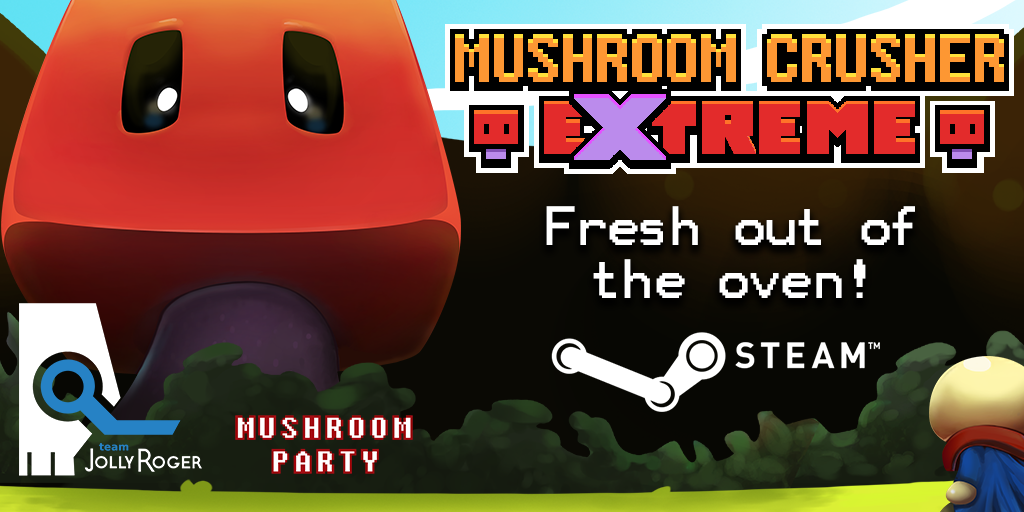 Hey there, mushroom crushers!
It's been about a week since Mushroom Crusher Extreme launched on Steam Early Access, so let's talk a bit about what's been happening with the game since. We had some feedback, and even put out a couple of smaller patches to tide you over until the feature update next Thursday. Remember, if you have encountered any issues or have some ideas about Mushroom Crusher, share them on our Steam community forum!
We've been getting some positive reviews and insightful comments from players on Steam. It seems that a relatively common issue is the movement control. Navigating in the isometric field can take some getting used to. The underlying issue is the 4-way movement and the perspective of the game world. While the movement directions in-game are northeast, southeast, southwest and northwest, d-pad and arrow keys tend to be pointing at north, east, south and west, which can easily cause some initial confusion. Simply adding an 8-way movement, allowing Zenon and the mushrooms to also move north, east, south and west is not very feasible at this point, since it would require heavy changes in pretty much all movement and attack mechanics, not to mention new animations.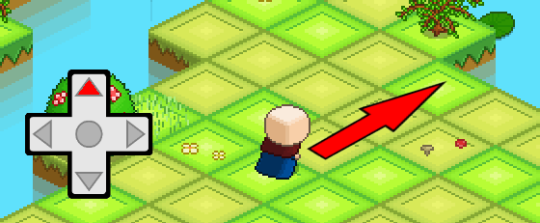 Still, we've been looking into ways to make it as smooth a trip for the players as possible. You can already fiddle with the movement options to make controls more to your liking, and in today's small patch, we've added yet another movement option that requires you to hold keys diagonally to move to those directions. Works okay-ish on an analog stick, but doesn't quite trump the default method. For now, the best tip we can give is: the more you play, the easier it becomes!
Last week we also got to do a live stream of MCE on Twitch. Some Shrooms were crushed and some Steam keys were given away. Tensions ran high, thumbsticks moved vigorously, but we never achieved the precious S-rank. Nonetheless, we had fun and so can you, if you check out the recording of the stream here.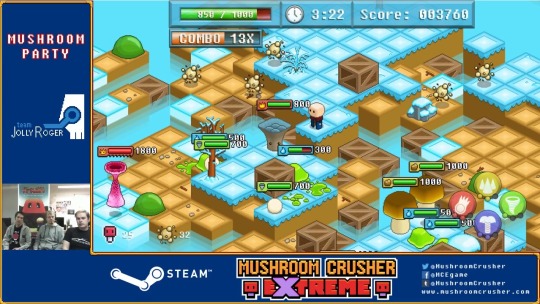 Last, but not the least, we'd like to announce our very first Early Access feature update! Next Thursday, October 20th we'll be bringing some new stuff to Mushroom Crusher: Dictionary and Music Room. More about that next week, in our upcoming blog post!
For more frequent MCE news, follow us on Twitter and Facebook.
If you're still not a part of the mushroom crushing crowd, grab the game on Steam and join the gang!
Or win a free copy by taking a part in our giveaway on Gleam.