Races in Driftland: The Magic Revival  -  how orcs lost the battle in Star Drifters

Creating a game with fantasy setting will sooner or later lead to an extremely important question. What characters will we be playing as? What fantasy races should be in the game and why elves are a must?
We at Star Drifters also had this dilemma. You already know the final effect — in our strategy game there are Humans, Dark Elves, Wild Elves and Dwarves to choose from. But at the beginning the high card belonged to… orcs. Ultimately, the desire to diversify the races as much, as possible won. Even though currently we have two types of elves, we made sure that they are as different from each other as possible.
So, sorry, orcs! Maybe next time.
Another thing is that in the beginning we thought only about three races. A great comic book called "Szninkiel" ("Le grand pouvoir du Chninkel" in French) by Jean Van Hamme and Grzegorz Rosiński, better known for their opus magnum "Thorgal", was a huge inspiration for us. In the world of Szninkel, the eternal war was waged by three immortals . We wanted to capture this atmosphere of eternal conflict and at the same time add an element of diplomacy that would come into play once in a while — as the anniversary of the pact between these forces. Eventually, however, we decided that it was better to give the players bigger variety.
A lot of good vibe from the community is building around our… female dwarf geomancer. It is very common that a dwarf in games or films is usually a bearded guy. We went a bit against the tide and it seems like players liked it — at PAX West in Seattle more than half of the players chose Dwarves! We attribute this fact to the great artwork of our illustrator Kasia (by the way, sketches you can see here were prepared by Dominik and their leading idea was further on developed by Justyna).
But also the appearance of races has changed many times.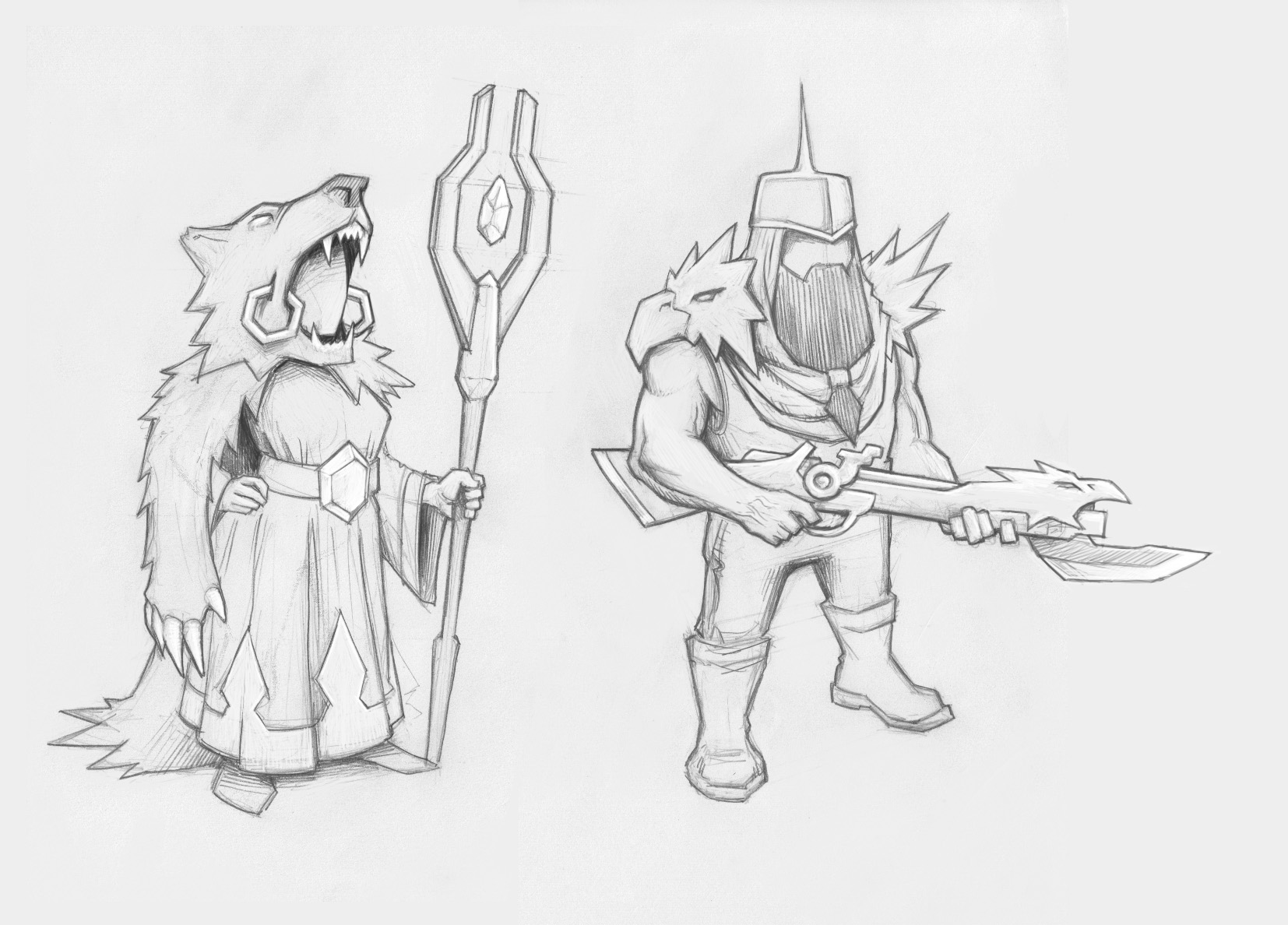 The starting point for us was to assume that you can't see the character's face on the screen anyway — we have the option zoom in, but hey, it is not CSI: Fantasy! So, we made sketches in such a simplified way that would instead focus on the details of the costume or the item a character is holding.
Here you can see the concept of simplification — take a look at the next sketches. Pay attention to the helmet and armour — from a little more complex elements we were going towards less detailed, but still expressive accents. In a game like Driftland, when it comes to visibility, it's important not to exaggerate with details.

At the same time, we wanted the individual units within the race to differ slightly from each other. The power is in the details!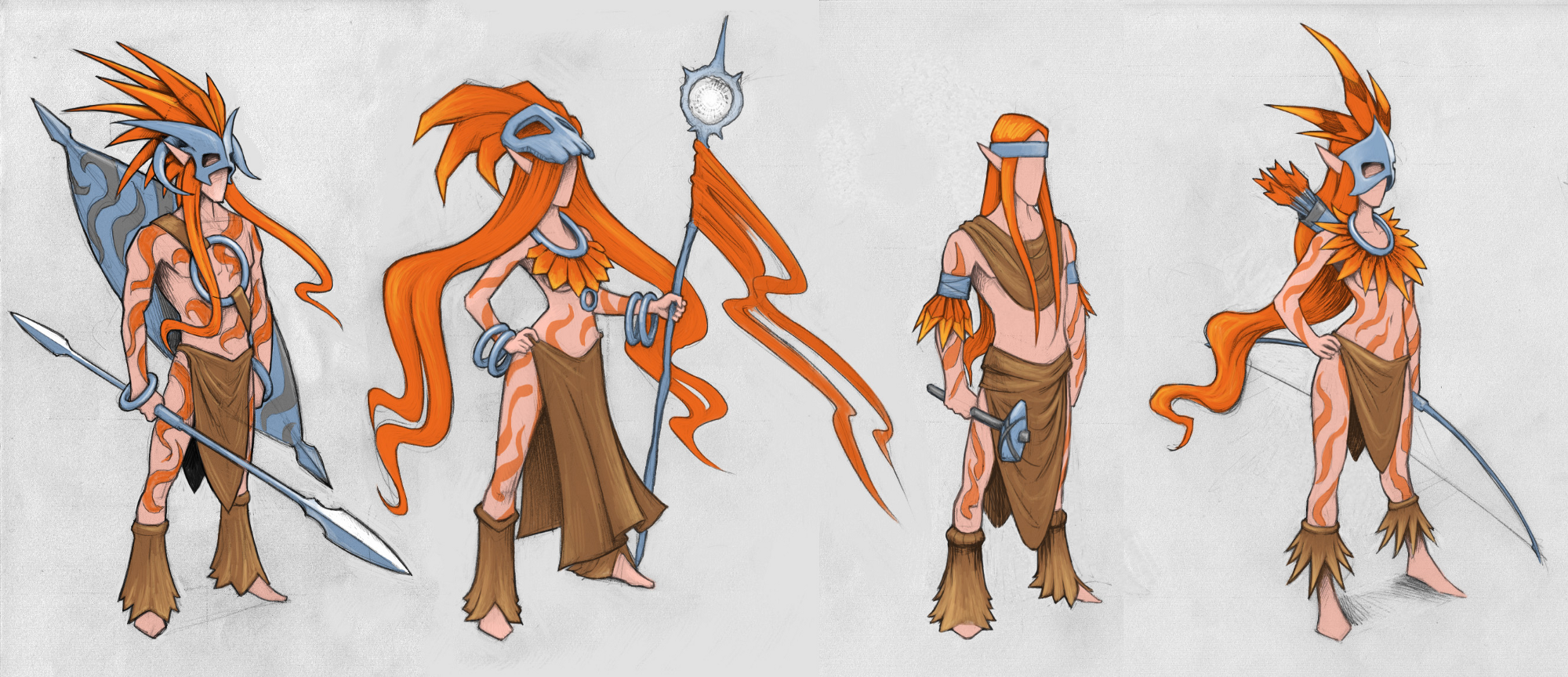 Fun fact especially for you — the human explorer was also supposed to be a woman! However, the graphic designer chose the wrong concept art so male pride was eventually saved.
You often ask us if there will be more races in Driftland. We will be strongly supporting the game after the release and in this area also we have some ideas. But will there be a new breed? Perhaps we'll have another solution that can have a strong impact on the game… Just like the mysterious plan that we have for the Dark Elves. But that's something to talk about another time!