Gold, wood, and stone are the main resources, but we won't talk about them here. Elemental stones (water, fire, earth, air) are the hot topic of our discussion today. They are easily the most valuable resources that will enable you to get additional opportunities. These items can be found either by fighting elementals or by carefully exploring the map, investigating the ruins, or looting chests.

For instance, in order to allow your castle to travel further, you need to upgrade its movement module. And the Air Stones are the ones required to do this. You can improve your artillery power with an Earth Stone. Whether you're looking to hire an elemental guard to protect your army or if you're looking to buy unique gear and elixirs for your troops, these stones will be a big benefit to you. During the introductory part of the campaign, you will also need to gather resources to build your new castle, and for that purpose the Air Stones are essential. (A small spoiler: The King Aurelius prologue will reveal the fate of the previous fortress that belonged to the Order of the Griffin).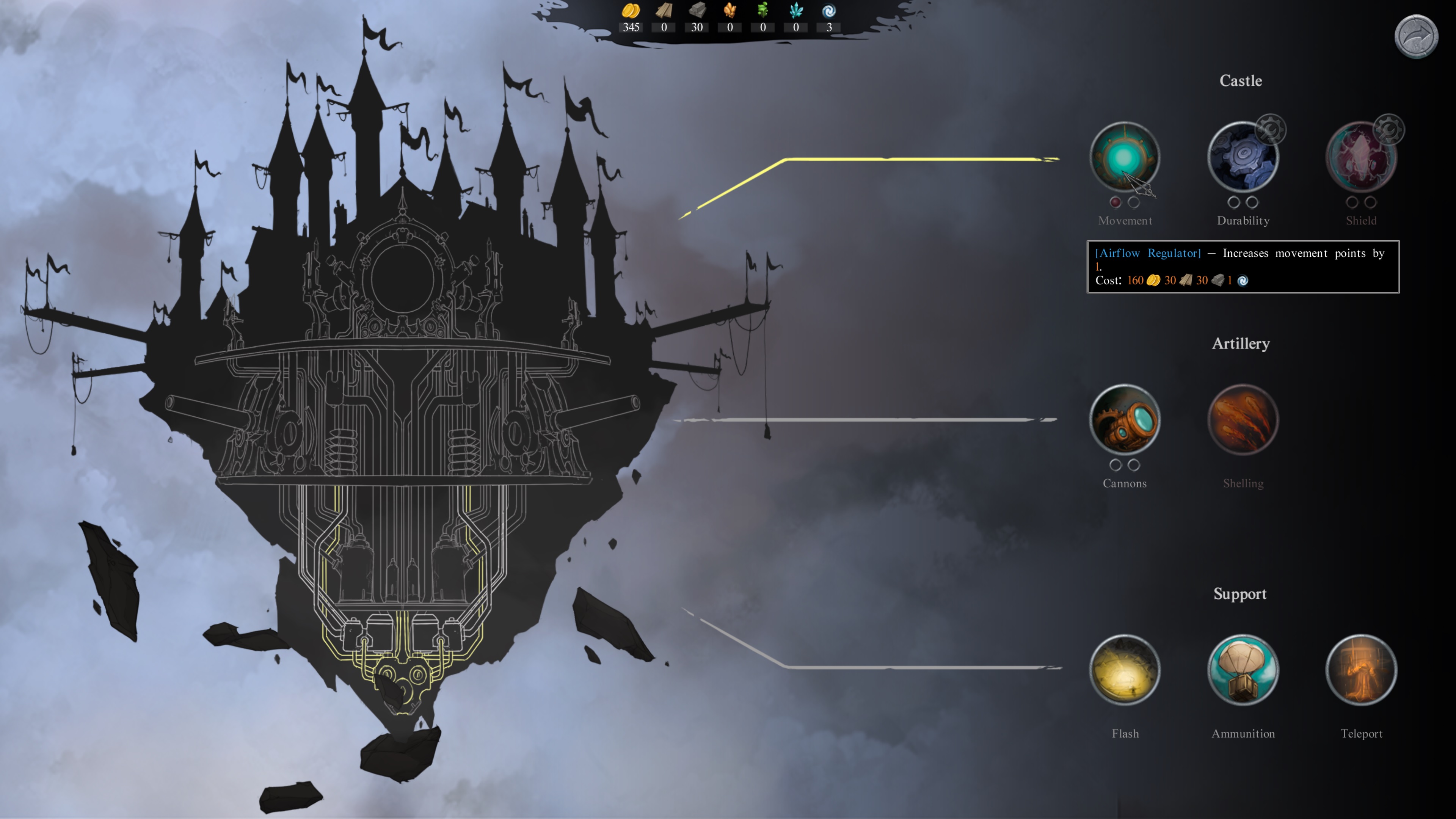 Using the Market building, you can exchange resources and purchase elemental stones. We incorporated a dynamic resource cost system which takes into account the number of resources on the map and the number of resources exchanged by the player. In other words, by visiting the market, you will know how unique the stones that you have received are, and if it is worth using them to improve your economic situation, or if you should save them for other important improvements.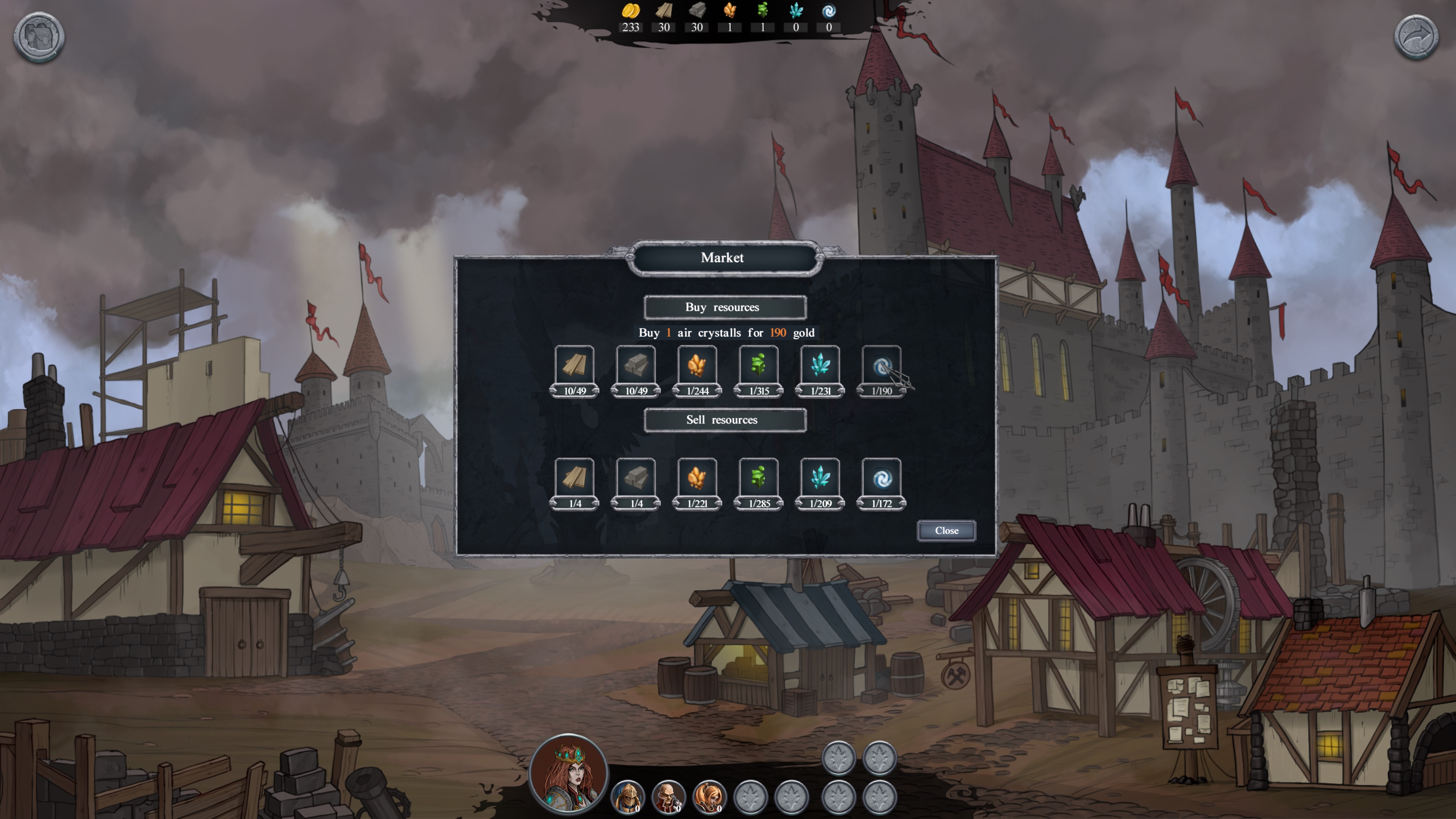 Ask The Dev
You can ask anything about the game on our Discord server

Wishlist and follow the free Prologue!
Coming soon!