If you've read my Gunlocked retrospective, you'll know that this game is the culmination of work on three separate projects, each with unique problems. One of the main problems was how to fit in more abilities without over-complicating the controls. The auto-attack system found in the game today handles that, so more abilities won't be a problem, and there are a lot more planned!
If you want to help support and guide future development on Gunlocked, pick up a copy on sale today at Store.steampowered.com
I'm dying to get more content in the game, as fast as I can (without sacrificing quality), so here's an idea of what that will look like:
Roadmap Overview: Major Goals of Development
More weapons, utilities, and pilots
The Augment System: Unlockable content that allows players to earn and equip special perks before a game starts. Each pilot has a unique starter perk, but up to 3 more will be equippable.
New enemy types, and enemy variants. Unique boss-specific enemies and combat events
More bosses
Achievements: More than just internet trophies, these will act as the way that player's unlock new content including pilots and augments.
Difficulty Levels: Like in the real world, your hard work will be rewarded with harder work, and no raise. Expect meaningful, challenging adjustments to difficulty that will change the game in interesting ways.
Polish: Audio and visual updates to everything from sound to animation.
Price Increases: This isn't a goal, so much as a reality. I want to be up front that the plan is to slowly raise the price as the game grows. So if you're interested now, this is the best price the game will be.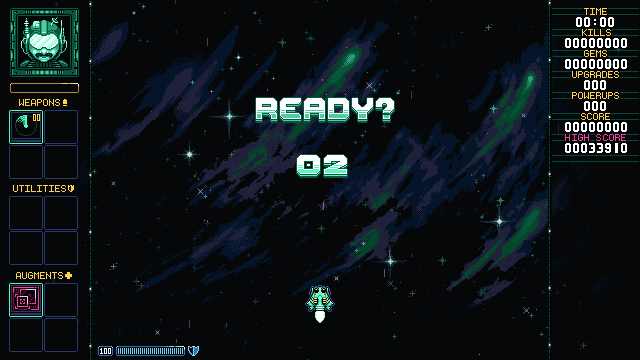 Early Access version 0.12 features an alternate background, updated pilot portraits, UI adjustments, a new Hive Queen boss design, and improved visual fx
Patch Previews: What players can expect, and when-ish™
Patch 0.12 is coming on Monday, May 2nd. Most of the game content was locked in a week before release, and any changes after were minor, to ensure I shipped a stable game. I've been working on a polish patch since then that will significantly update visuals, fix some smaller bugs, and add some quality of life improvements to the interface, and make some requested changes. Polish patches will happen between major content patches, and will not be as frequent, moving forward.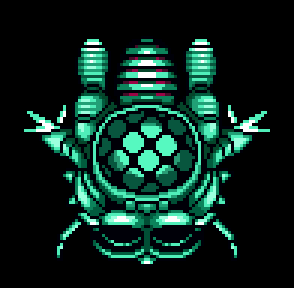 Hive Queen 2.0
Patch 0.2 should ship the following week and include the first new major content additions. Expect 2 new weapons, 2 new utilities, and several new enemy types. Major content patches will be formatted as 0.2, 0.3, 0.4, etc. on the way to 1.0
Beyond 0.2... By the end of the first month in release, in addition to what I listed before, I expect to add the first new Boss, 1 new pilot, and 3 more powerups. I expect some smaller updates before and after, to make balance adjustments and respond to the community feedback.

Who's that Pokemon? 2 more bosses approach...
I'm hoping to develop a passionate community around Gunlocked, because I know it has a lot of room to grow and evolve, and I have more plans than listed here to keep players coming back for more.
Read this far and still interested? Excited even? Maybe just a little? Pick up a copy for just $3.59 until May 6th Store.steampowered.com