Scores
At the beginning of development in our arkanoid, a dull system of awarding game points was implemented. A successful hit was equal to three, I don't remember whether there were other values. Even to be honest, even for hitting the walls and the platform, points were also awarded. And when the ball strikes out, too. Strange, but for some reason we did it, perhaps a software error. This version has been in Steam Early Access since the beginning for a long time.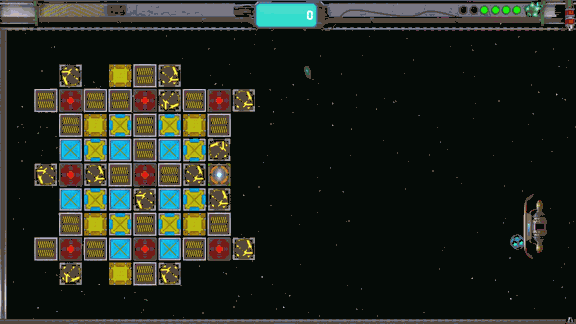 Well, the bug with scoring on walls, platforms, etc. can be fixed. What's next? And then a solution was implemented that would motivate players for the best result, and this result should be directly related to effective play. For example, for a series of hits on blocks or for a critical hit, we increase the number of points. A standard approach, but our team is thinking outside the box, and we decided to bring something new to this field.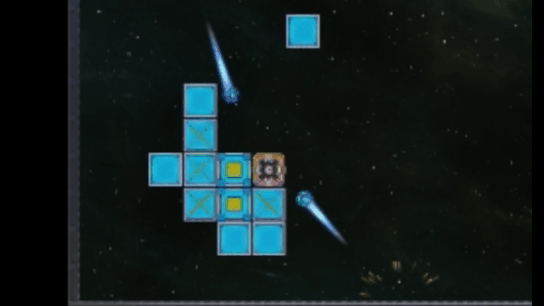 Series of hits - there are two or more hits of the ball in a row, for which points are awarded. In our variation, it is intended to reset by the collision of the ball against a wall or platform. For each next hit, more points are given in a series of effective hits. When an object receives critical damage, points are already awarded twice as much of the calculated one, and this can happen when the ball has a "twisted" state or the "Fire Ball" effect is active on it, or when bombs explode. For indestructible blocks from simple strikes, a score multiplier has been introduced, which motivates the player to spin the ball and destroy them in the game.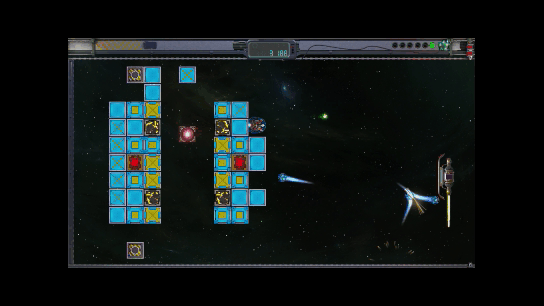 The same additional multipliers are made in case of hitting the enemy shield with a "twisted" ball or with the "Fire Ball" effect.
Well, to make the game even more replayable at difficulty levels above CASUAL, we introduced additional multipliers for the difficulty - there will be more points. We hope that we have correctly assessed your pain and suffering and that you will not beat us hard. Check through the game:)