Hi!
As the team is putting together different parts of the game, we started to work on the main title intro scene that introduces the logo. All graphics are work in progress. We only started working on this a few weeks ago, but we really wanted to show you a glimpse of what the scene would look like.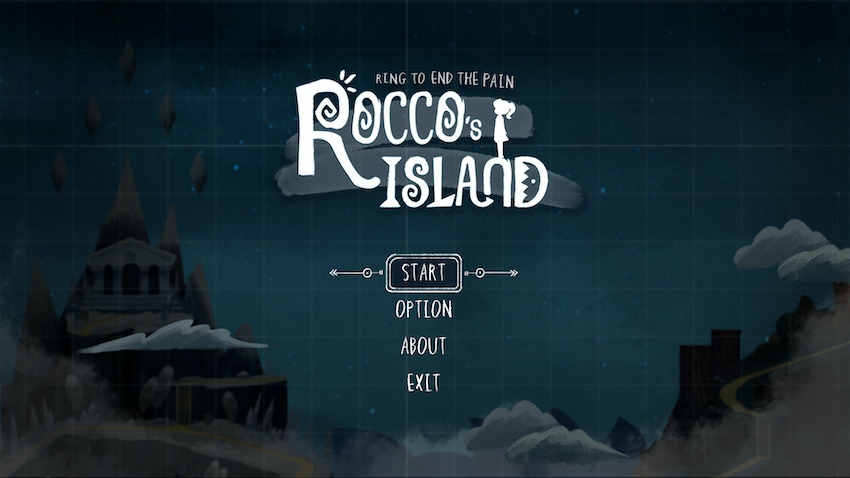 We finished on the logo design a couple of weeks ago. The team animated this logo like it is being painted by a brush.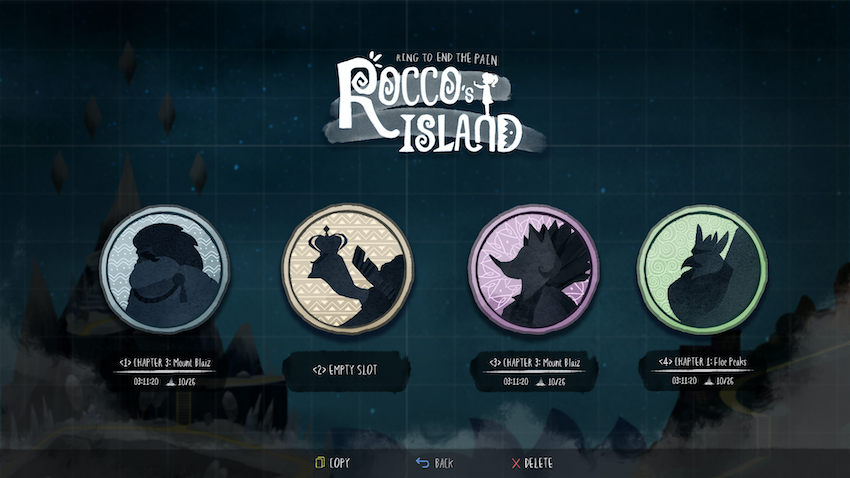 Then the logo shrinks and moves a little to the top while instantly 4 slots appear. This slot is where players can save their progress while playing the game. Each slot is distinguished by different bossess that appear in the game.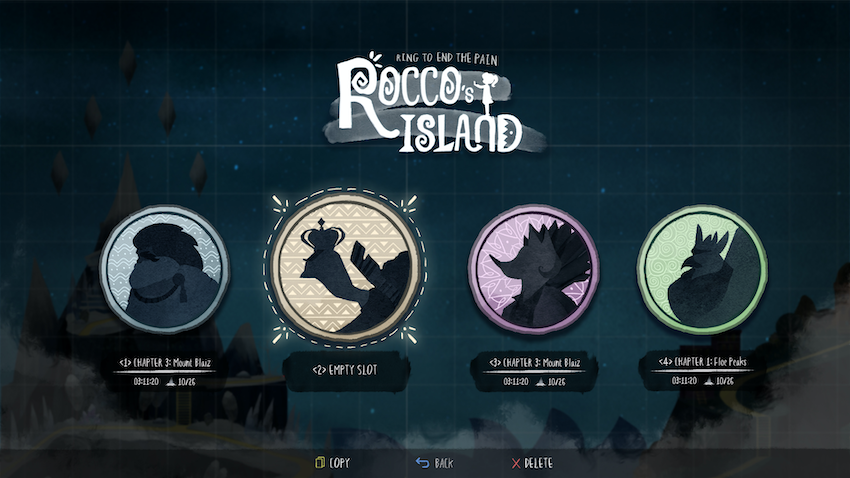 We created dotted UI circling the slot to show which slot is chosen by the player.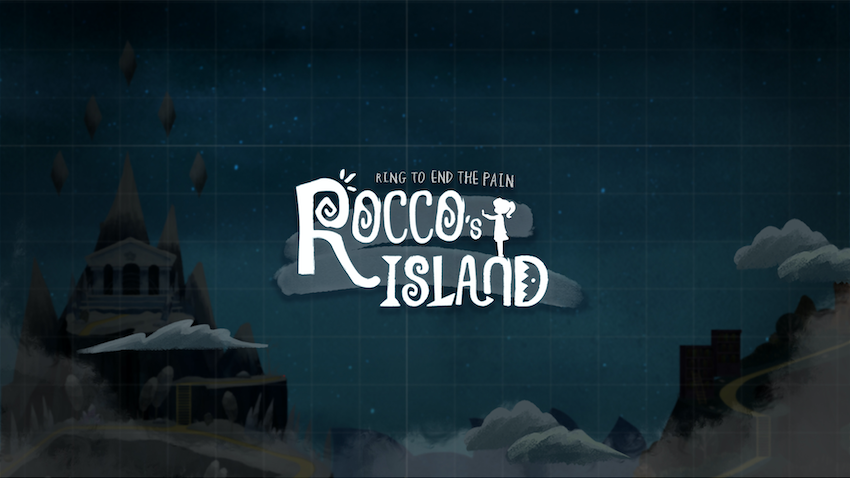 Once the player clicks the highlighted slot again with the mouse the game automatically starts where the player left off. But just before that we created a logo animation of eva raising her hand just like what she does when she opens a puzzle door in the game.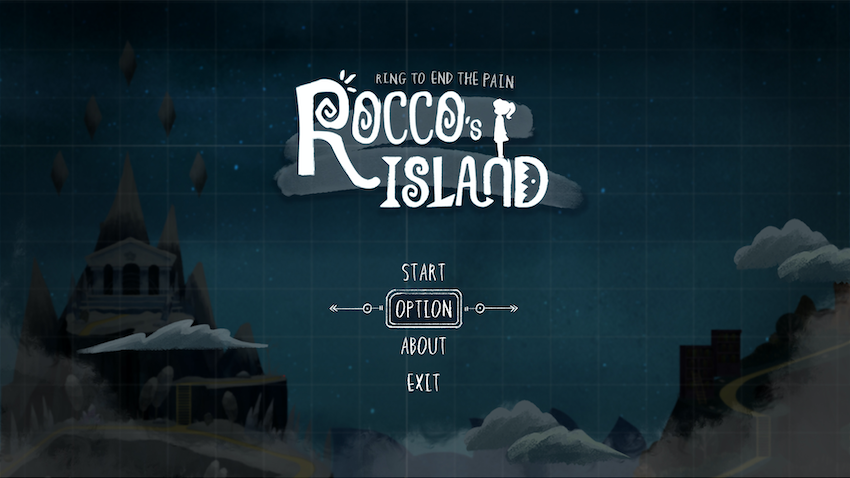 We also created an option UI where the player can set different settings of the game.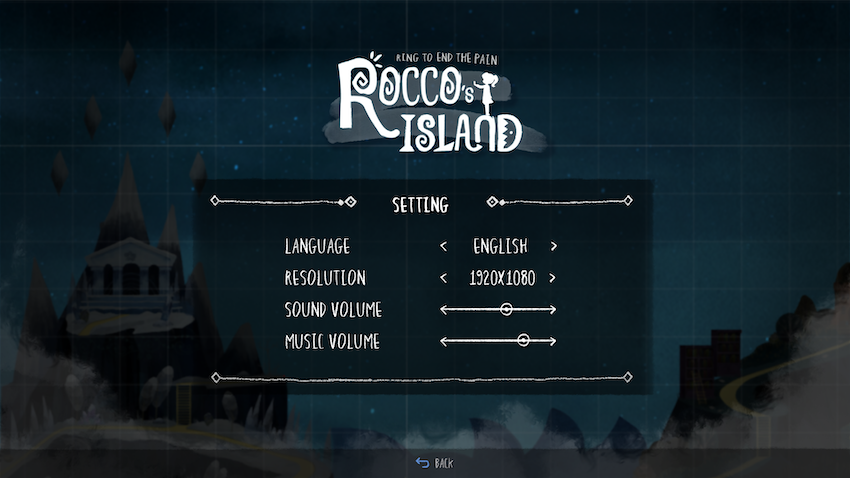 The players can change their language, resolution and sound/music volume. We are currently considering to add another performance gage that would turn off all heavy performance duty for the lower end PCs.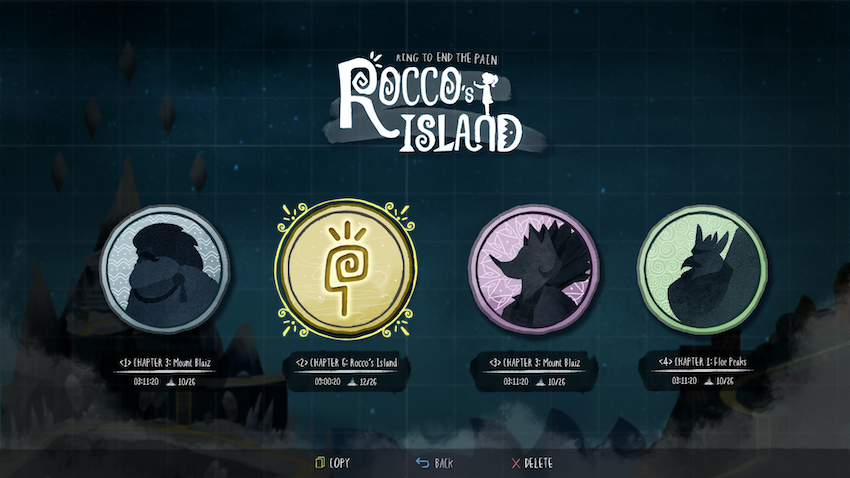 Also, once a player finishes their first game play, it is now marked with the mark of Rocco. So players will return to this page once they finish seeing the ending and the credits cinematics.
With the concept and flow designed by Joori, Jonghyeon has implemented it in the game. You can check the Youtube to see how the details were implemented.
Upcoming changes.
1) Cinematics concept and Storyboard
2) Additional animation for Jon(fly) and Tet(fossil)
3) Soundfx and BGM integration
Stay tuned for more updates.