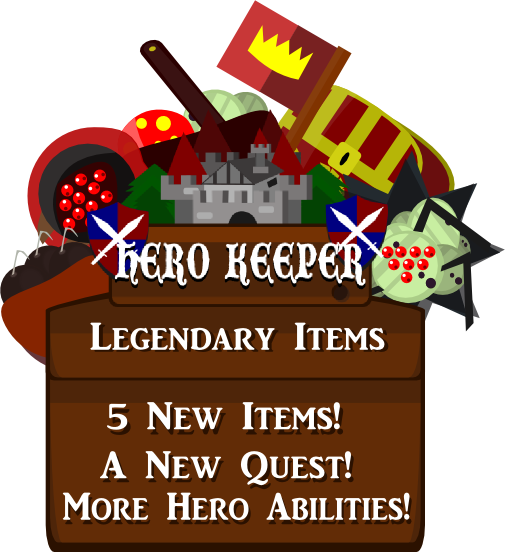 Play a new content quest and unlock the ability for legendary chests to spawn and watch your heroes use unique item abilities on their enemies!
This update provides you with a new quest, that once completed will allow Legendary Chests to spawn not only in skirmish mode but the campaign as well. These chests will provide a random legendary item to the hero that opens it.
Unlike regular items, legendary items will visually show up on heroes that have them. So if you have a horde of giant spiders attacking your towers for instance, you'll know to look for a Hero that is wearing the Head of the spider queen. An item that allows the hero that wears it to summon a small horde of spiders to do their bidding.
More Legendary items will be added with future updates alongside new quests to unlock even more content!
Thanks for following the development of Hero Keeper!
You can play the current version of Hero Keeper by going to our website, downloading the game from itch.io or google play.