Hey all :) Here's some of the new things I've added, and some of the fixes I made. I tried to write most of what I changed down, but I may have forgotten quite a few. I'll add them as I see fit.
All in-game art is subject to change and reiteration.
- Breaking/Setting a new high score will multiply exp gained.
- Boss HP shows screen wide when boss spawns.
- New level specifically for resource gathering, housing and companions.
- Death Messages/Taunts
- You can now pause! :D
- Random events will trigger as you play, monsters may attack you at home, you may be visited by a companion, etc.
- You can now rename your character by clicking the "Player" text.
- Skill drops now show names above them.
- Companions ADDED. Ai partners that will help you on your adventures.
- Shockwave look tweaked.
- Magic shield orbs now have chance to spawn more than 1
- Controller support for PC.
- World time cycles
- Home building now has timer.
- Ladders ( Could use some tweaking still haha.)
- Death Counter
- Damage type colored differently.
- Resource gathering tweaked + now yields exp.
- Added some new levels, snow and desert biome. These will be expanded upon.
Here's some screenies. :)
Rainy days.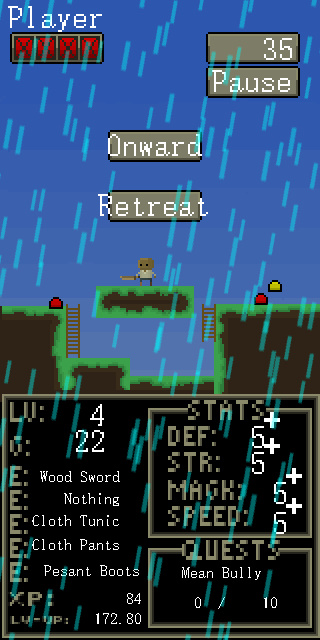 In desperate need of rain.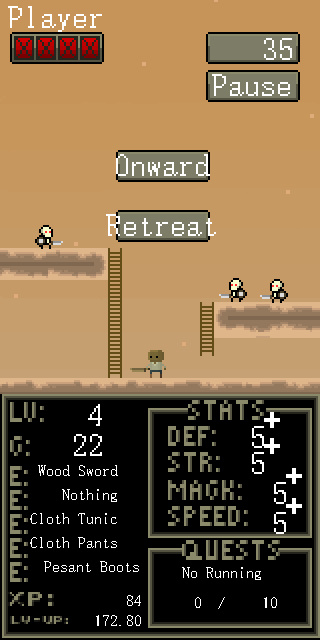 Now it's too cold.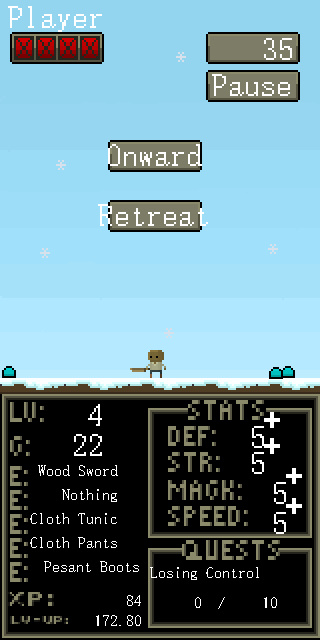 Corrupt lands, skill drop name showing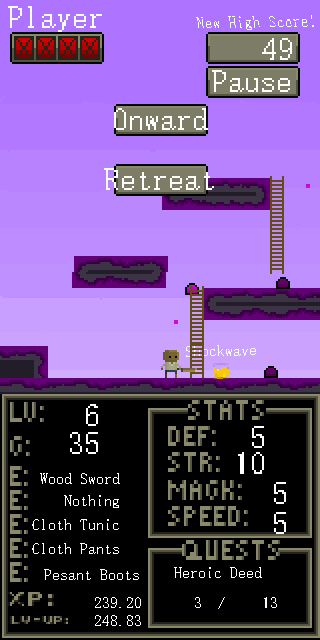 House area with companion.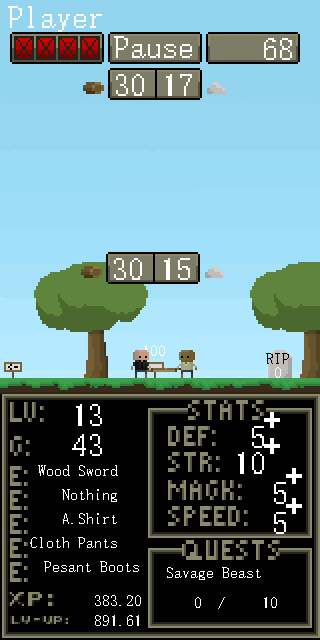 Dungeon with companion, He leveled!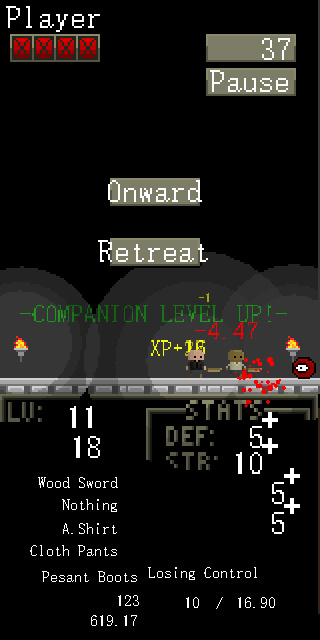 Gathering resources in house area, you can see the death counter(tombstone) is sitting over there. Not a single death yet! :D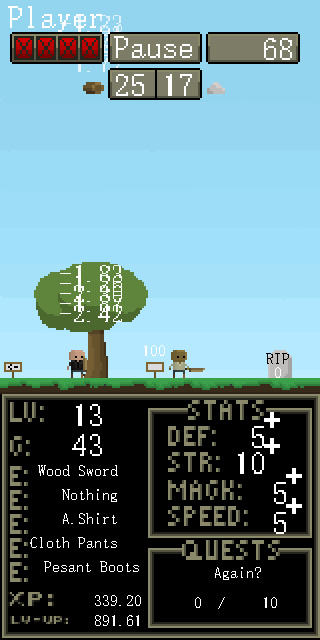 Boss HP bars, Death taunts & Tombstone.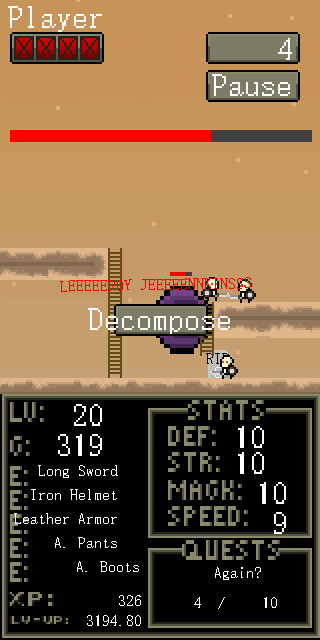 We were invaded at home! D: Companion took care of them though!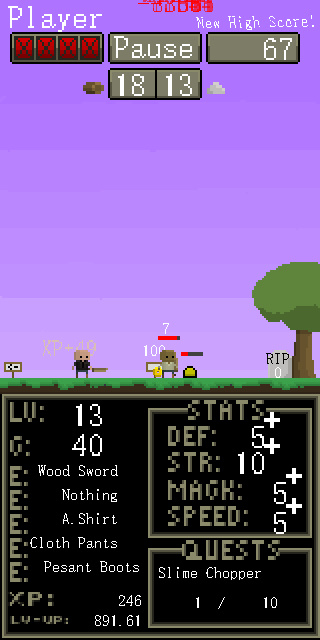 Damage type colored. ( Red - melee, Blue - magic. White - resource)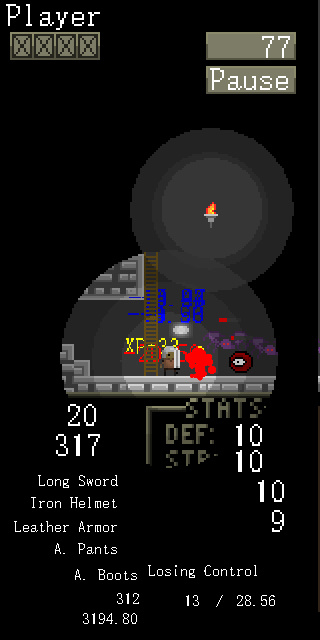 You can see what you need for the house both resource and gold wise and your companions HP & level in this shot. Your current resources are at the top underneath the pause button so you know how much you're currently carrying. Also houses have been changed a bit, the house has been upgraded once already to the beginning of the foundation, houses currently go through 3 stages, before they can be entered and used as a home should be. ( The inside of the home is operable, but aside from going inside, there's nothing else added into them yet, this will be my next target)