Let me share more details about combat classes. There are 7 - Scout, Destroyer, Frigate, Battleship, Carrier, Defense Tower, Station.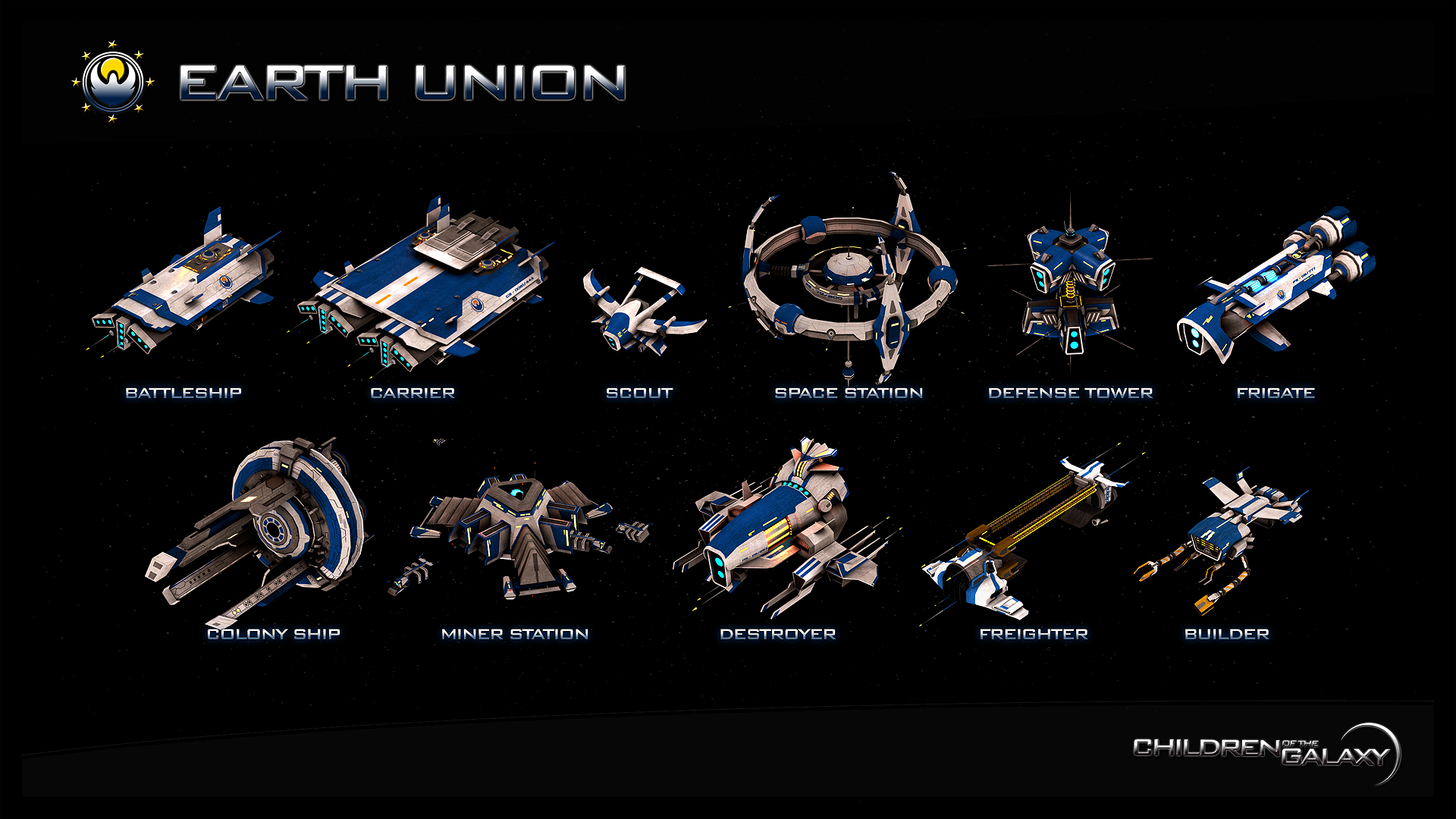 Each class has attributes, RPG like element in the game inspired by other games (mainly Star Trek Online). Main attributes are:
Hull - health
Avail Energy - total avail energy of the ship
Shield Energy percentage
Weapon Energy percentage
Sensor Energy percentage
Engine Energy percentage
So for example Scout starting values are 5 Hull, 10 AE, 20% SE, 10% WE, 20% SE, 50% EE. Scout is very fast, but light unit for exploration.
There is additional attribute for recharging shield per turn - Shield Recharge Rate.

There are two kinds of "ships" - warp/move capable and stationary. Stationary units - Defense Tower and Station - are defensive units without engines (EE is 0%), but very powerful.

All warp capable classes have 3 more attributes - Warp Energy, Warp Speed and Warp Recharge Rate. These attributes define how fast your ship can move in warp mode and how often you can do warp jump.

Any ship with attack action has 2 more attributes - Weapon Damage (DMG to Hull per 1 WE) and Weapon Shield Damage (DMG to Shield per 1 WE).

All ships have their Experience and Rank, which you gain per turn or doing some action (like killing enemy and EXP is distributed). For every Rank you get one upgrade point, which you can use to upgrade almost any attribute of the ship. Some ship upgrades have limited usage per ship/per player or class specific. Rank is not limited at this moment.