The mysterious little creatures you encounter are one of my favourite aspects of our lively top-down shooter. I'm sure you'll enjoy wiping them out on the field as much as I do!
Although the enemies in "Cheftastic" look fresh, nutritious, and innocent they're far from it. As you venture on through the plains of Veggie Fields they'll be in hot pursuit to try at all costs to stop you from climbing up that esteemed leaderboard.

Unlike its peer's this juicy character opts to stay back and fight you from range. While you're busy fending off swarms of carrots it's easy to forget that these little guys are out there as well. Launching projectiles in four directions no corner is safe and it easy to get caught in the crossfire!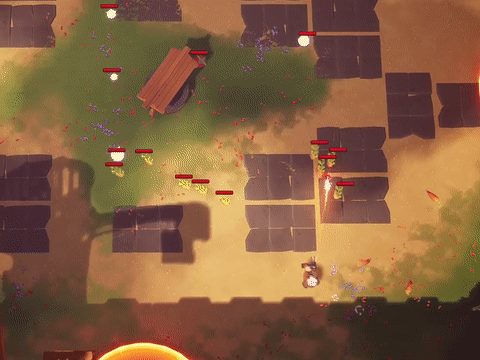 Whilst the Tomatoes will not fire directly at you, they present a serious hazard for you to dodge and weave your way around whilst maintaining your distance from them pesky carrots.

Your chef comes equipped with his trusty machine gun with unlimited rounds at their disposal with the opportunity to upgrade fire rate, spread and damage in between rounds to bolster your weapon to cope with the volume of enemies.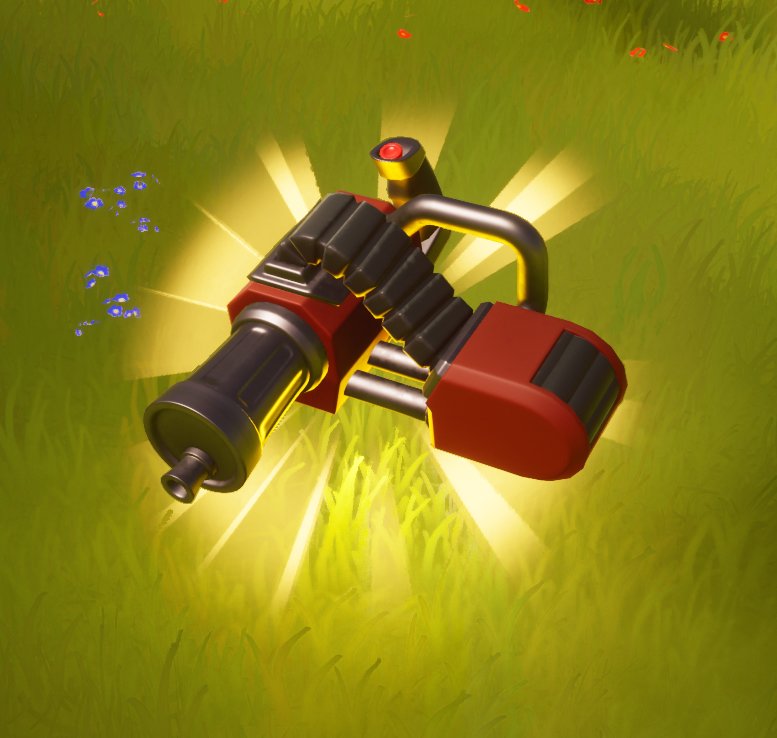 It is important to not forget to look out for your power ups! You're going to need them to escape the ever-growing onslaught of vegetables coming your way.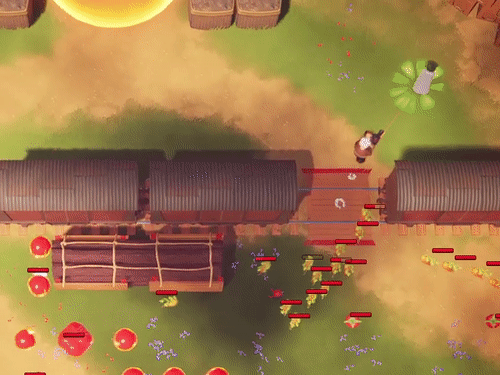 In the likely event you do get caught lacking and you're unfortunate enough to be struck by one of these evil little guys its not completely game over. We're giving you a lifeline, a temporary invincibility at the cost of a life. Use this small burst of infinite power to run out of that hairy situation, wiping out the villains around you.