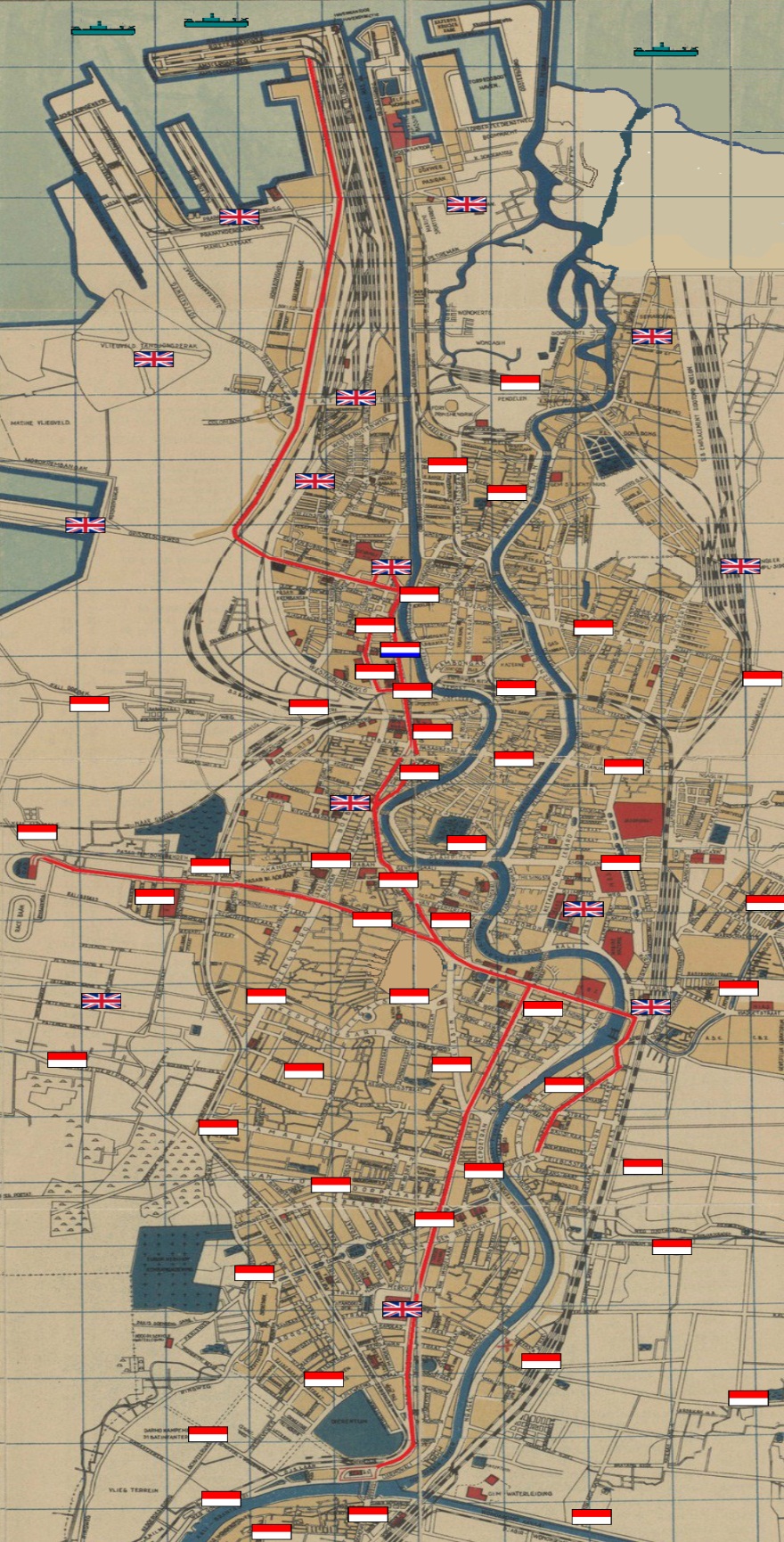 Map of Surabaya city at Inferno Arc
So maybe most of you not from Indonesia and don't know what is Battle of Surabaya. By the way, Surabaya is one of big city in Indonesia and capital of East Java province.
Battle of Surabaya is very popular in history battle of Indonesia when about 100.000 armed militia (no one know actully number) Indonesian fighting against nearly 30.000 professional British soldiers. Militia included many different groups from citizen of Suraabaya, armed tradiitonal Islam student or popular as santri, hizbullah or moslem armed soilders, and TKR (tentara keamanan rakyat or people's guard soilder, predecessor of national Indonesia solider)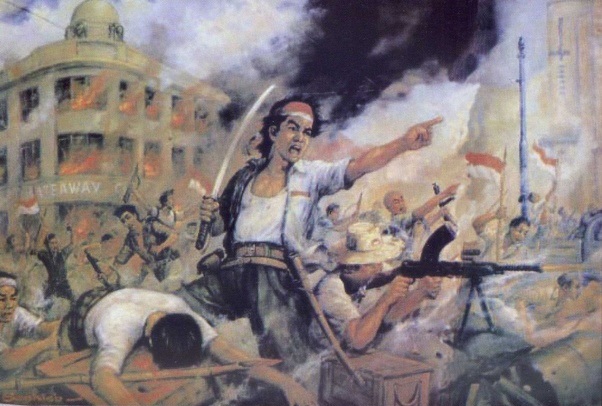 ilustraton of Battle of Surabaya by M.Sochieb
Why this battle happen? War is over right?
War is over in Europe and Pasific but not for Southeast Asia. There are two place have revolution:Indonesia and Indocina. Indonesia proclamated independence in 17 August 1945 and widely supported by many peoples.
Japanese soldiers, who hold de facto power got attacked in several places since many Indonesia want got weapons for defending new nations especiallt Surabaya where many weaponry stored at there.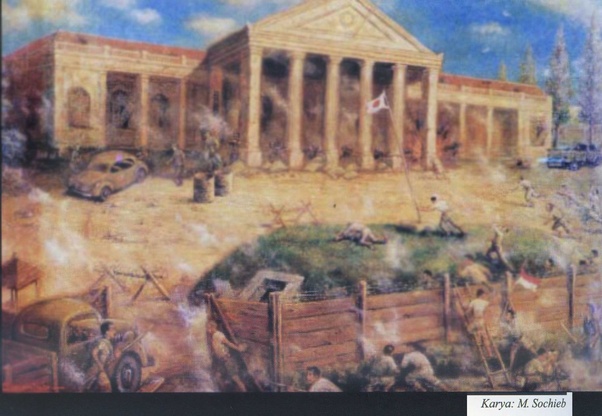 Indonesian attacking Japaense HQ in Surabaya. This event will happen at first arc of Surabaya Inferno, Consilidation
Many Japaense bases captured either with force or diplomation. Lot of rifle distributed to many Indonesian.
British soliders arrived in Surabaya like another big cities in Sumatra and Java to disarm Japanese soldiers after they lose in war at 25 October 1945. Many peoples got ready for fight but government of Surabaya can control the situation until 27 October when presence of British soliders threated Indonesia's independence with bring Dutch civil adminstration .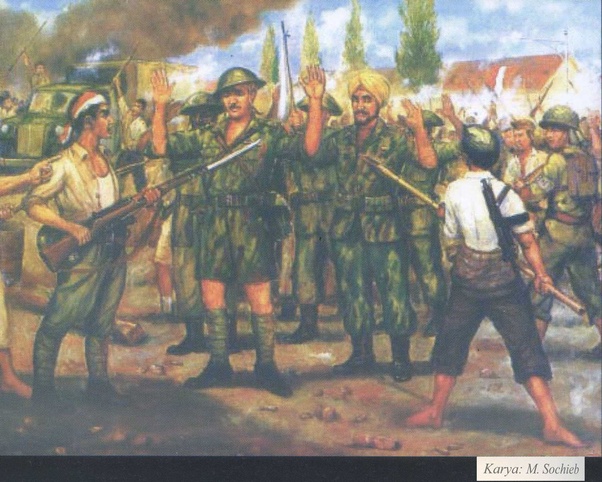 Indonesian catch British soliders. This will happen at second arc, Fighting Cock.
Gun fight in many streets happened until 30 October when President Sukarno and his fellows come to Surabaya and met high commanders of British.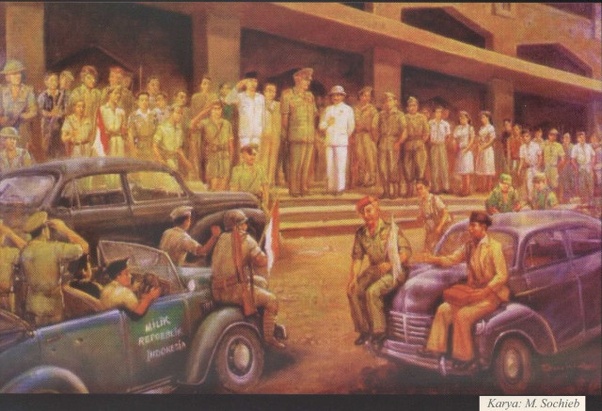 Cease fire happened until Brigadier General Mallabay, who travelling in city to tell his army and Surabayan to hold the guns died in Jembatan Merah (Red Bridge) at same time.
This make new commander of British soliders, Major General Robert Mansergh , ulitimatum all Indonesian to surrender with deadline at 6 AM 10 November 1945 or they will attack from sea, land, and air. Indonesian refused and many peoples in Surabaya rise their weapons. Huge number militia come to Surabaya to join the battle and when battle begun, British soliders trapped in large inferno at Surabaya city with Indonesia attacking them and shouted Merdeka atau mati 'freedom or died'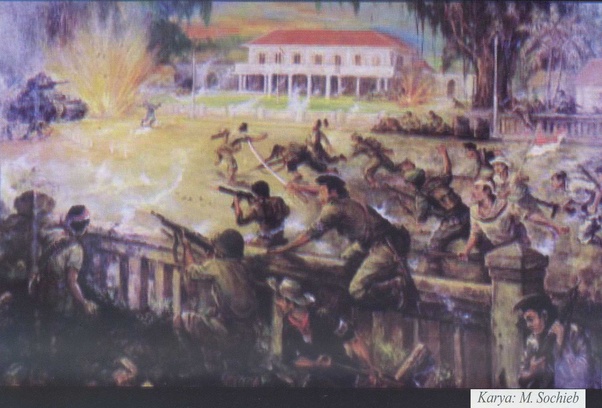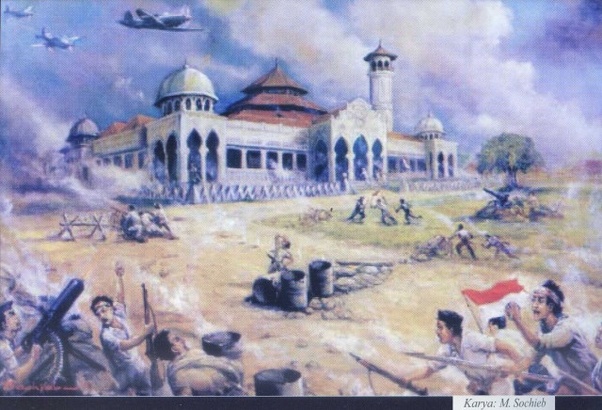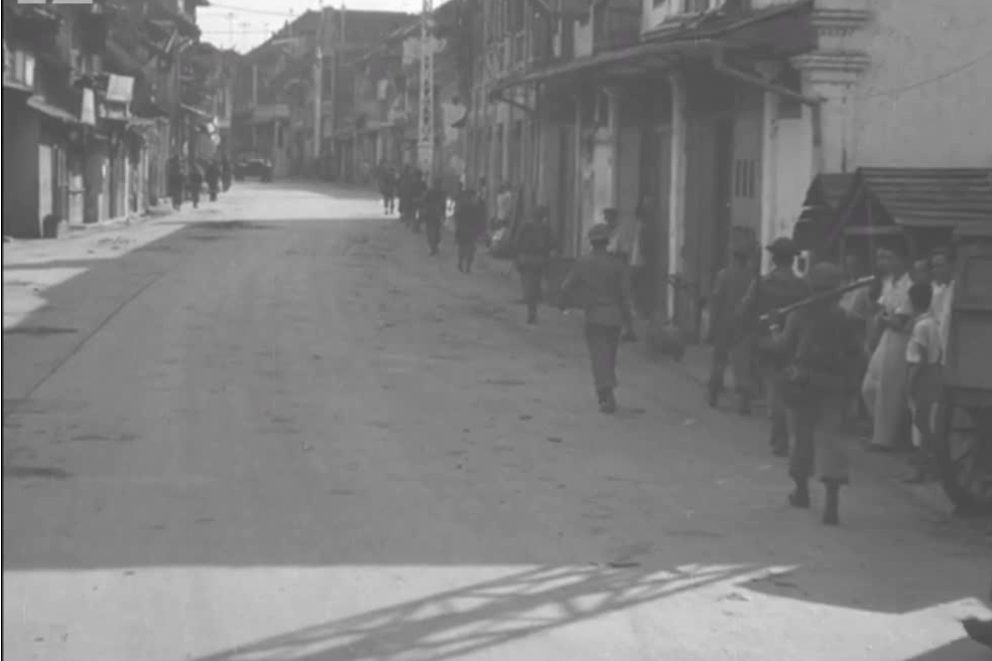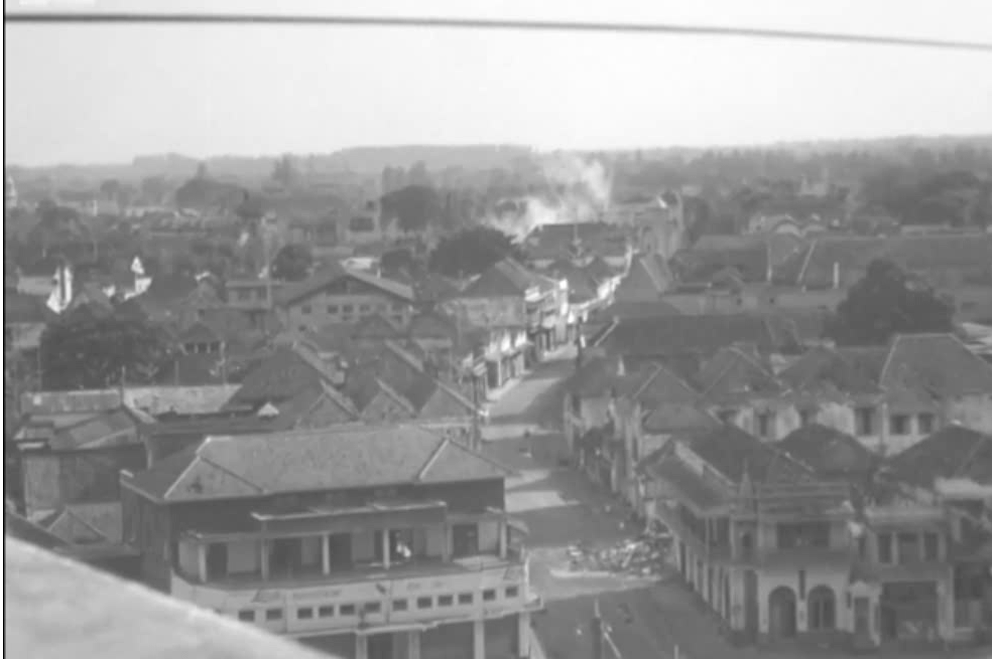 Pics from video Imperial War Museum at 16 November 1945. THis is will included in Inferno Arc
--------
Battle of Surabaya finally over when British army can capture all city in 20 November with use all force they have, but in reality militia from outside Surabaya still come at night and lot of Indonesian snipers make city really captured in early December 1945.
Lot of Indonesian died about 10.000 and alsi in British side.
In popular culture, there are war movie in 1990 tell of battle of Surabaya and animation 2d Battle of Surabaya
want try it? go to Indiedb.com , Gamejolt.com, or Sengkala.itch.io