A busy month at Frolic Labs is bringing some exciting developments. As momentum grows for the development of *Dune Sea*, we continue to grow our game, our contents, and the community.
---
New NPCs
We added another ground animal NPC to join other desert dwellers. This time it's the Desert Goat, or Ibex. Crafted by Alex , our character artist, it features models of male and female goat with a wide array of motions.These goats are often seen moving in small groups, roaming over rocky cliffs and foraging for food.
Bird Art Update
Another update from our character artist is the refinements of a few specific motions of the goose character model: Takeoff, landing and turn. These were needed to improve the overall feel of the player bird and give it smooth, natural looking motions. This is perhaps the most visible element in the game, and now that we integrated them into the build we can really feel the difference.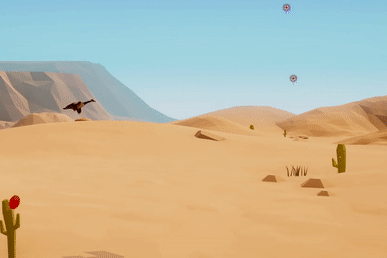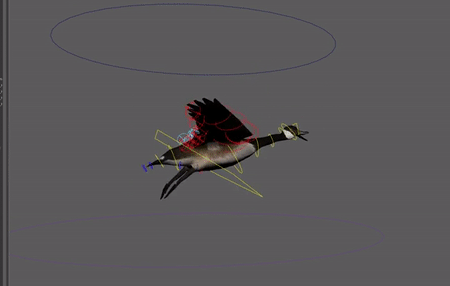 Environment update
A significant effort was put in the recent weeks to revamp and upgrade the look of the different sections in the game. Steve, our environment artist, is creating the meshes that make up the props on the ground and constructing each of the parts in the level.
One major step was to create a color scheme, to determine the pallets and colors that will be used for the earth and sky gradients.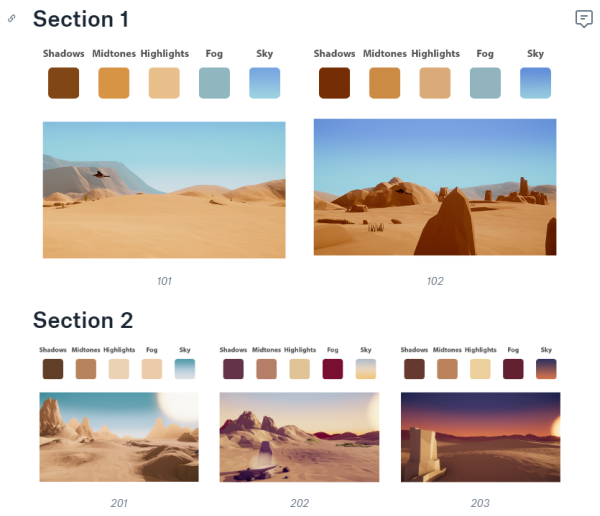 Much more of these sections will be coming on the next few weeks.
---
You can keep up to date with all our goings-on on the Dune Sea website, our Discord channel , on Reddit and on Twitter.