Hey there!
Recently an idea came up to make a room with small puzzles to diversify the gameplay. Here is what so far turns out in the end.
The passage of the puzzle itself consists of two parts. First you need to find a crystal to turn on the light, and then direct the beam into the gate, after which they will open. Сrystals and gates differ in color. therefore, different gates will need different crystals in order to go further.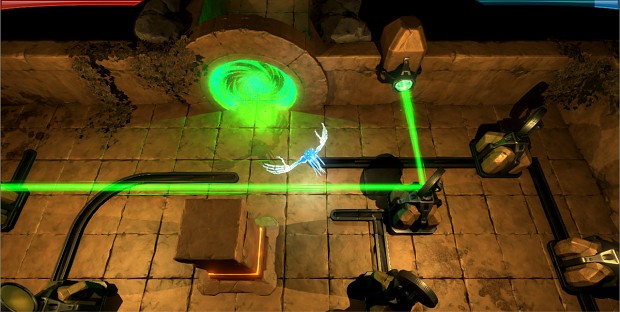 Despite the fact that the game is a continuous action, puzzles fit quite well.
And in the future I hope to add some more mini-puzzles to the game, which from time to time will give a respite between fights. But they are still in the concept stage.
It's not perfect yet and there is something to improve. But in general, somehow)
So, at this moment mirrors need a fairly fine tuning so that the beam hits the target. This is not always fun. But overall it turns out interesting.