This is some art about GALA - simple arcade about space. Art is in format of Png images. In reality, today, there is no arcade cabinet and joysticks. It is art. How it can look.
Arcade cabinet, only png image

Just imagine, that pilot trains on this arcade. And after this they fly across universe.
This is only an image of arcade. There is no real. Only in imagination.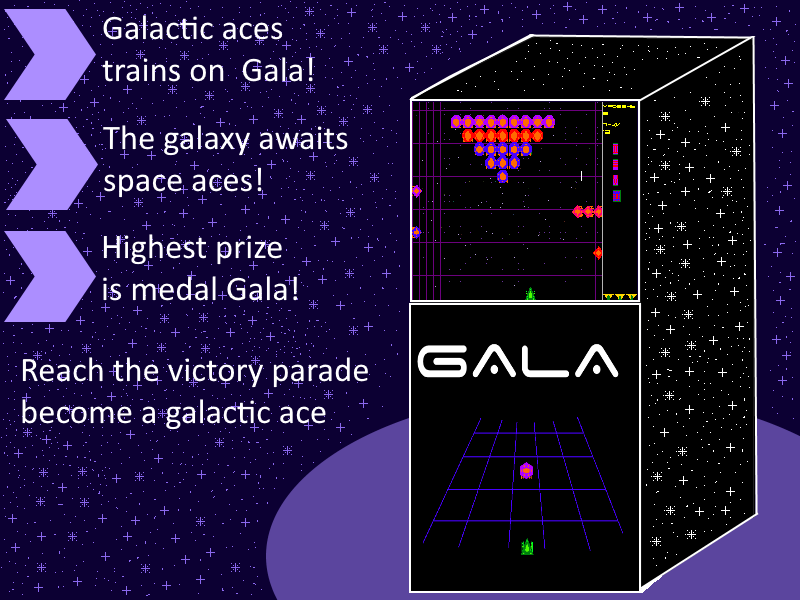 Control units, only png image


This is again, thinking about idea of arcade machine. It is in imagination. And so on game systems. We have a question about control units.
This is about arcade joysticks, different types. So, this is how they can look.

For control the game, you need two buttons, and stick for navigation. Two directions - left and right for this game.
First button - fire, second - pause.

Top down, left right.
Arcade machine - it is rather big panel, most part of it contains different images, for placing in arcade machine.
Joystick in style of Atari 2600
Joystick in style of Atari 2600, with button 1 on the top of the stick.
Arcade joystick in form for home control.
Joystick in style of NES.