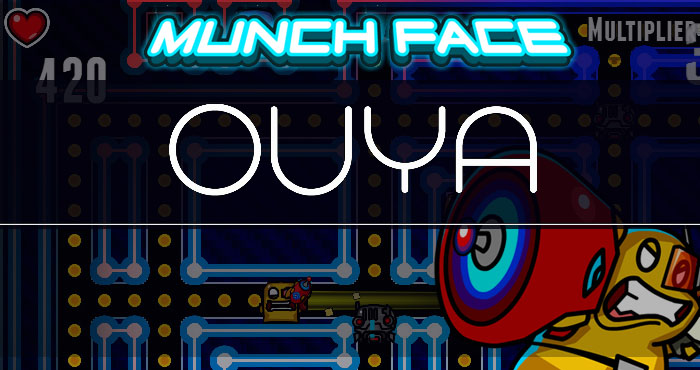 Hey all!
Sorry it's been a while since my last post. A quick summary: We were out in Hawaii working for the last few months, soaking up the sun and making games. We are now back in the bay area, and after some time off, we're back on Munch Face.
With all the interesting stuff going on with micro-consoles, we decided to see what it's like publishing a game for an Android based console platform. So the first version of Munch Face will now work in Ouya. The game is going into submission soon, so stay tuned for more details.
This version of Munch Face will feature 3 new levels each week for you to play through as much as you like. Compete in our leaderboards for the high score and you can earn free gems, which you can use to unlock bonus in-game features!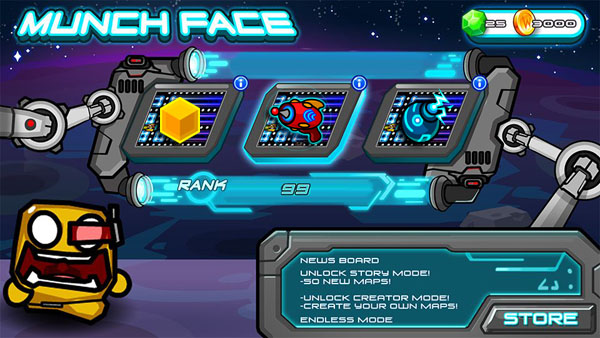 If you find the game to be fun, you can buy the Challenge Mode for a few dollars. The Challenge Mode is a gauntlet of levels, +100 of them, that you can play through. You have to beat 4 levels in a row in order to progress to the next set of levels. In addition, you'll get access to upgrades, which you can earn through gold drops in the game.
We're curious to hear what you think of the game so far, as we determine what next to build. For now, the level editor will not be available for the Ouya mode. But if there's enough interest, we could make it happen, so let us know!