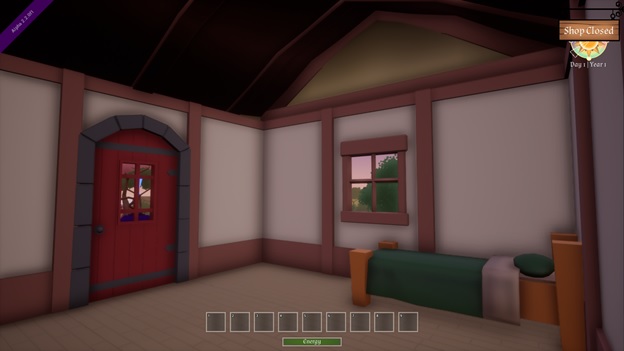 In Alchemy Garden you start out in a humble abode, and are tasked with running your own Alchemy shop. This guide will serve as an introductory course on the basics to gameplay!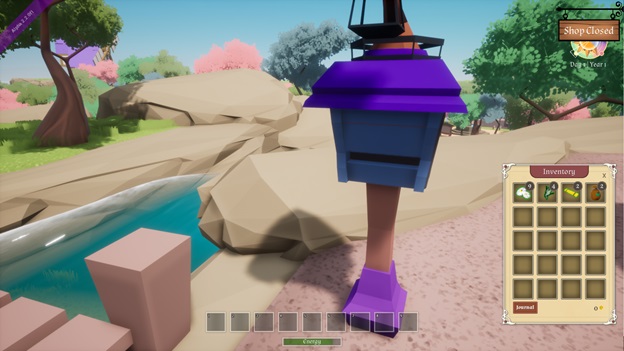 Interact with objects using the E key, this includes doors, beds, placements and the like.
(Don't forget to check your mailbox!)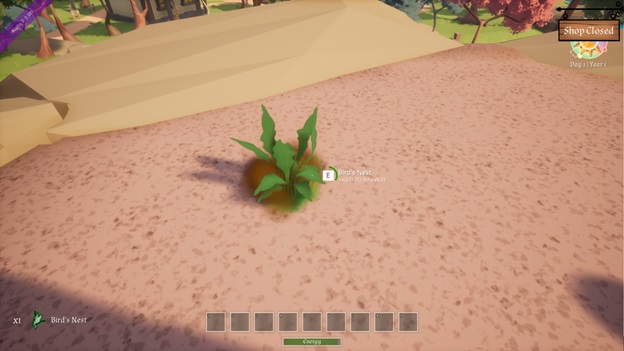 Pick flowers in order to craft potions or simply sell them "As-Is" to the community!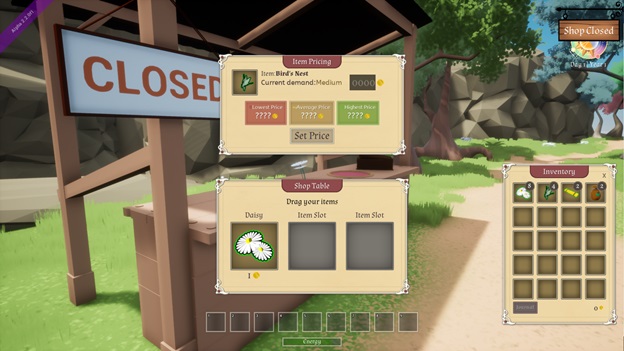 Here is your store page, here you can drag objects from your inventory into the store, set pricing and begin to sell!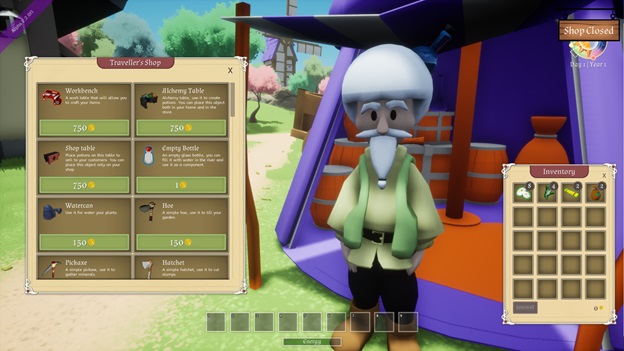 The vendor sells all sorts of useful things to you, and a good practice is to always see what he has in stock!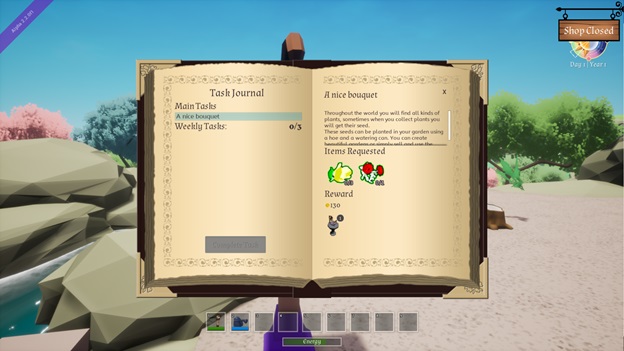 By accepting quests from the mailbox you'll be able to gain access to new items, furniture and other things!
That's all for this week. We'll expand on the tutorial next week with crafting mechanics!
Cheers
-Metaboli