Team games
Multiplayer now supports up to 4 players. Play 3vs1, 2v2, 1v1v1v1, or any other combination.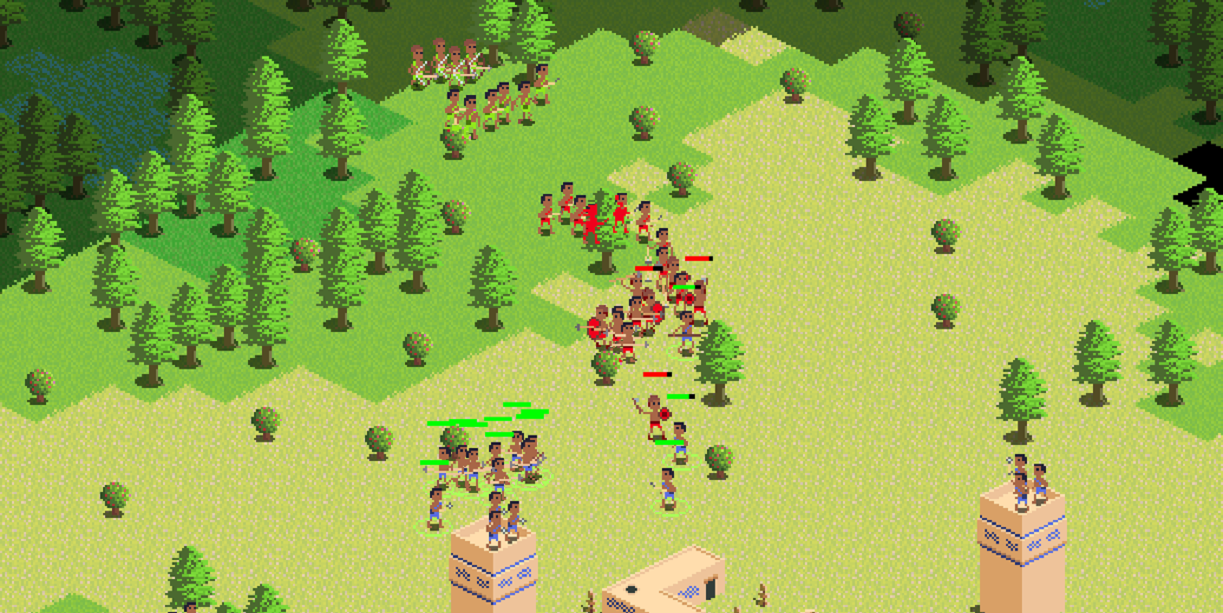 If you starve, are defeated, or disconnect, but there are still enough players and teams left for the game to continue, your units will turn into Revolters.

As part of adding team games, we've also added a team panel in-game, chat improvements, updates to multiplayer lobby, and new game over screens.

Updated UI
All menus, panels, fields, text, buttons etc. in the game have a new look.


Showing equipment upgrades on units
Now you can easily see if your enemies have upgraded equipment by visually looking at units.

Female villagers
With new female voice over.


Apothecary
Units regenerate health 100% faster.


Replaced Weavery technology with Militia
Villagers still get +10 hit points, but additionally they will be equipped by bow and arrow, giving them 33% increased attack range as well.

Other important improvements
Use the minimap to move units
Added notification for when equipment has been produced or your ally has been defeated
Updated most unit animations
Hotkeys are now grid-based
The game works as intended on most resolutions
Enemy tribe has been updated with better AI
Tweaked difficulty levels
New mouse icons
Updated How to Play pages
Numerous balance changes, performance increases and bug fixes