Backstory
---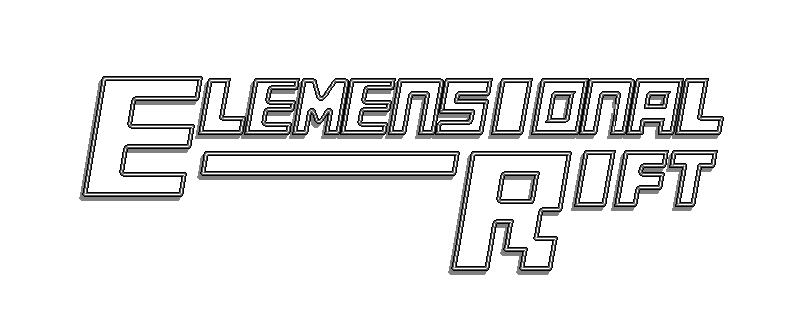 This section is for what Elemensional Rift is and what Momo Con is. You can skip to the next header to get to the main piece of this article. This section is included to give reason of why these details are important for this progress article.
Elemensional Rift is the newest indie game being developed by NR, utd. It is a multiplayer brawler starring the Elemensional siblings (a family of demi-gods that had the four sisters introduced in Mantis Shuffle). The siblings are competing in a tournament-like battle where the victor will gain omnipotent power until the next Elemensional Rift. The story that will carry out is influenced by the Greek gods, Greek mythology, and their conflicts/turmoils.
Momo Con is a convention in Atlanta, GA that celebrates anime, video games, comics, and card games, and tabletop games. Momo Con 2015 had 22,600 unique visitors or 66,000 turnstile attendance (which is not quite the biggest of conventions in North America but still large enough to take notice). Momo Con 2015 is also important, for this community in particular, because it was the first year of the Momo Con Indie Showcase. Keep an eye out if you are a fellow indie developer that would like to display your indie game at Momo Con 2016 as registration is expected to begin opening within the next month or two.
Results of Momo Con 2015
---
Momo Con 2015 was a fantastic experience for NR, utd. While not being a finalist for the indie competition (as a pre-alpha entry at the time of submission, it is not going to stand much of a chance), a booth was still set up for Elemensional Rift. A lot of people checked it out and enjoyed what they played and wanted to see it grow further. Little kids enjoyed breaking pieces of the stage and older players enjoyed the elaborate stage with attention to detail for authenticity. Some players also enjoyed the marriage of ailments and elements with fighting to bring a new angle of strategy into combat. It was also a great relief to have no major crashes. There were a few minor bugs that snuck in but nothing that broke the gameplay experience completely.

With the vast number of attendees and an attentive eye, a lot of feedback was gathered. Enough to keep development busy on just feedback and adding features that came from the attendees for months. The newest character, the Judge, is also an addition that grew from the feedback that was received at Momo Con. This judge took on addressing several issues while also adding more depth to the world of Elemensional Rift, an important detail that many indie titles completely ignore addressing. The judge also grew his own unique personality out of the persona who is actually underneath the mask. It may bring some question into schizophrenia for that character when the identity is finally revealed but that is something to encourage discussion outside of the game.
Some of the changes that applied from Momo Con feedback:
Method for making text easier to read
Added more detail and cleaned up the battle results screen for what people really wanted to know
Battlefield design updates
The Judge
GUI icons that help identify players better
Character stat summaries for character selection
SIEGE 2015
---
SIEGE was another great showing experience for Elemensional Rift. Unlike Momo Con, SIEGE was much more of an expo for developers and future developers rather than a convention for fans. Very different experience with a very different environment. Comparing the two is very night vs. day but the feedback from both has a great sense of growth for a vast audience. Feedback was much more precise and interests were more diverse and rewarding. While the feedback received was on smaller details or finer tuning, some great ideas did come from it. Most rewarding of the feedback was the love for the judge and the uniqueness brought to the combat table from such presence. This uniqueness was immensely important for NR, utd. to realize as a giant like Brawlhalla in the same room helped identify details and where Elemensional Rift's uniqueness truly shines. Growth of character combat also grew in a manageable way that keeps check and acknowledgement of the scope.
Some of the growth gained from the feedback at SIEGE:
Player controlled adjustments to elemental attacks to open up a little more strategy without creating additional resources
Changes to the field design to further optimize gameplay.
Adjustment to the player HUD for easier reading
Variable jump height (this was mentioned at Momo Con but the method used that fit nicely was put together from a conversation at SIEGE)
Interaction with the judge to use the judge to manipulate the combat for user's benefit (a feature to come but not applied yet)
The Future Plan
---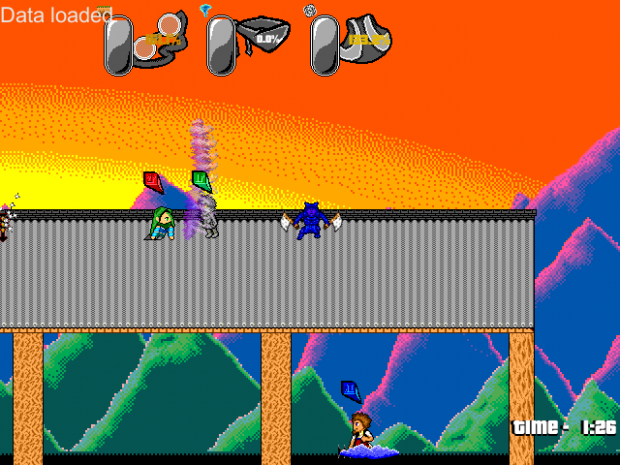 With two great meet-ups with very different perspectives and experiences, Elemensional Rift has grown immensely over the months and has a strong feeling of on walking the right path. There is still a long way to go but this double showing so early on has shaped and evolved greatly from the original design with great ease of adapting to the feedback (and there was a lot of it). The next major event for Elemensional Rift will be Momo Con 2016. There it will be aiming to show the growth over the year along with 4 characters, 2 stages with 2 modes for each, a new gameplay mode, and an expanded assortment of items to add more depth to the combat. A fresh revitalization and currently halfway between the Momo Con dates so it was a great open assessment of where things were, how things have grown now, and what to do to make the future goal a success!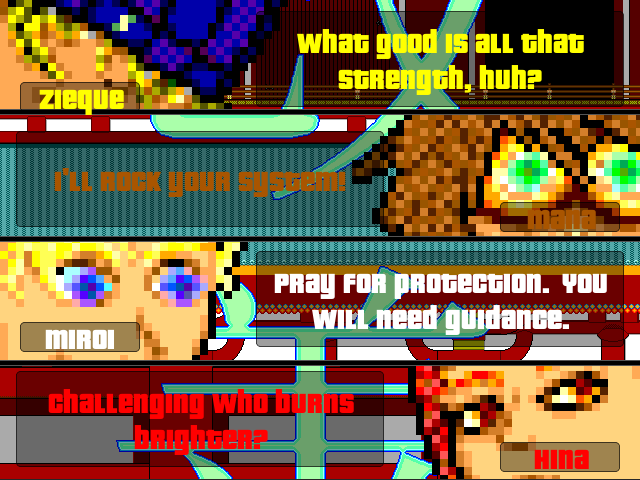 Thank you for reading. Be sure to follow Elemensional Rift and NR, utd. to keep up with the progress here on IndieDB. If you want to check out more, there is the Elemensional Rift deviantArt group. If twitter is more your thing you can follow me @NinRac . Lastly you can also track on Facebook over at the NR, utd. Facebook page.