10 Second Shuriken : is a fast paced action platformer. Your task is to defeat all the enemies in the level within 10 seconds or else you fail.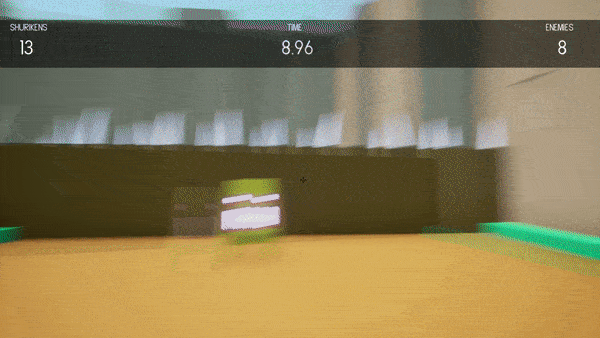 Idea : The idea for 10 Second Shuriken, I was experimenting in Unreal Engine 4 I knew I wanted to create a FPS, although I wanted it to be exciting and feel fun to play. I had recently played Cluster Truck and kind of wanted my game to have a similar vibe, of a fun platforming and jumping, so I decided to try and incorporate this element into my game, in the game levels will require the player to make sure they are moving so that they can find and defeat there enemies.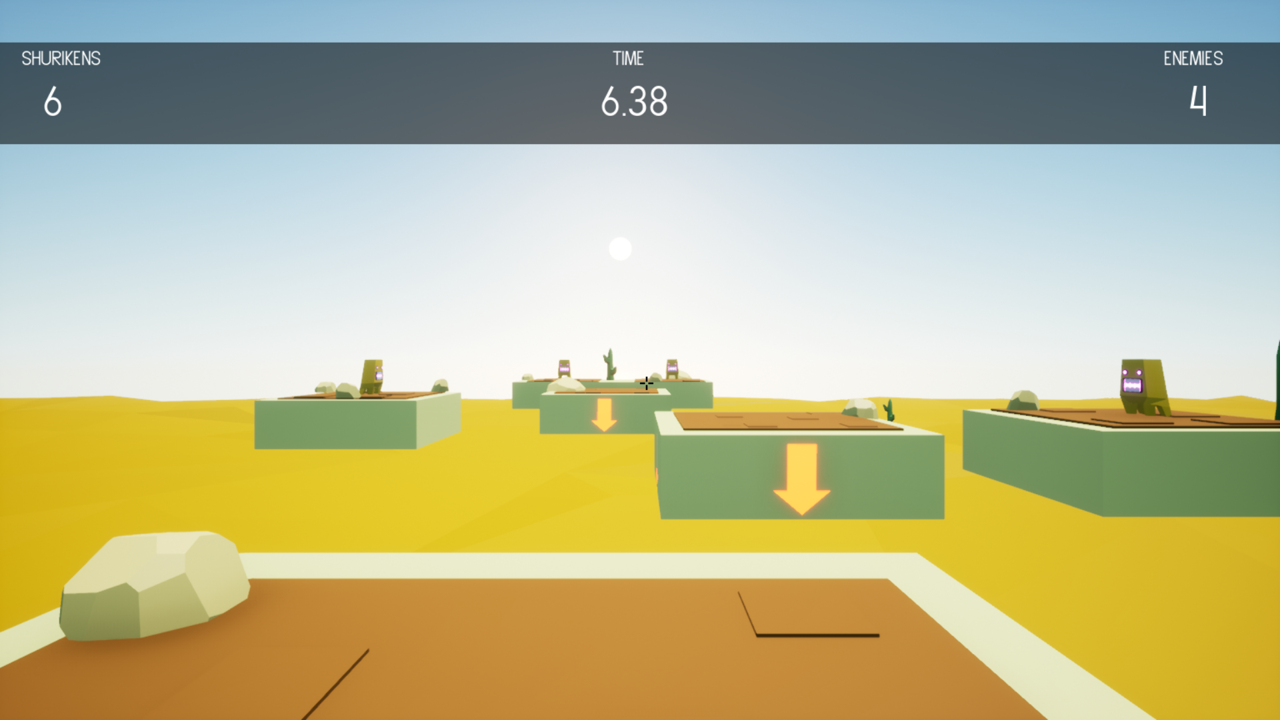 Naming : I also remembered playing games like you have 10 seconds or less and 10 second Ninja and thought adding the element of only having 10 seconds to complete the level would make the game a nice fun/exciting challenge.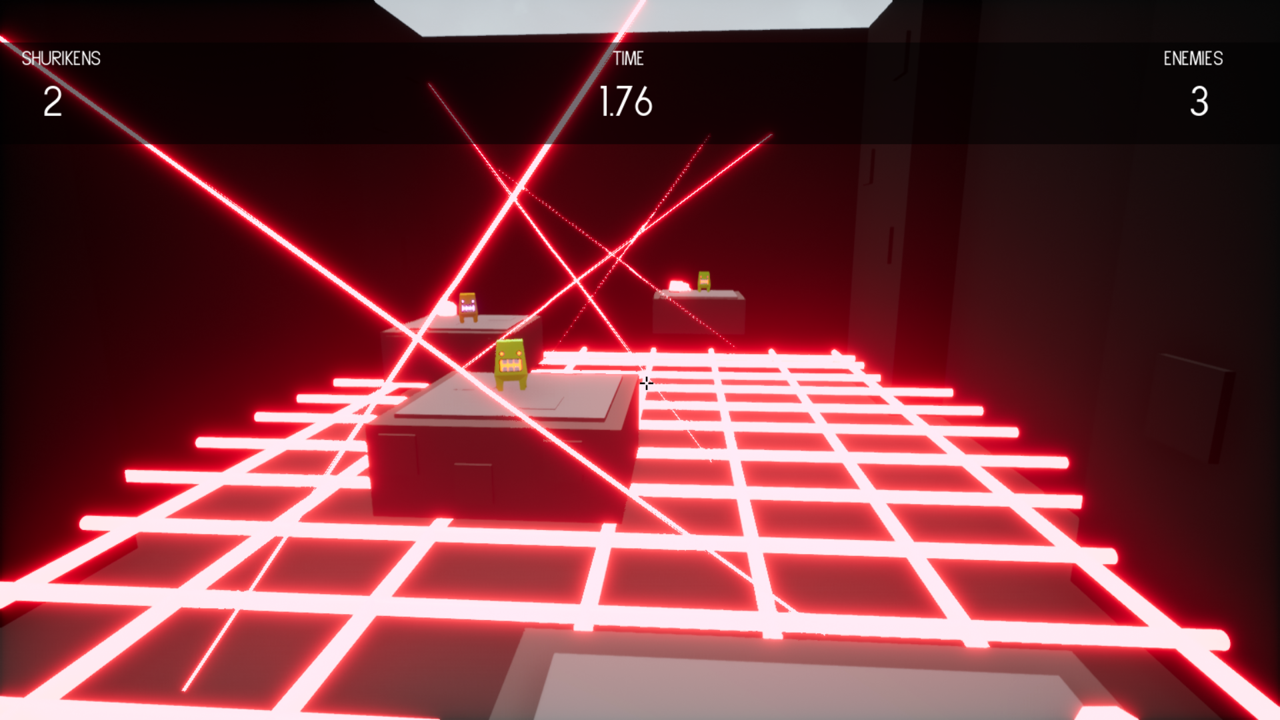 Shurikens : I decided that the player would use Shurikens to defeat there enemies as shurikens look quite lovely when they are thrown. So the name 10 Second Shuriken was born.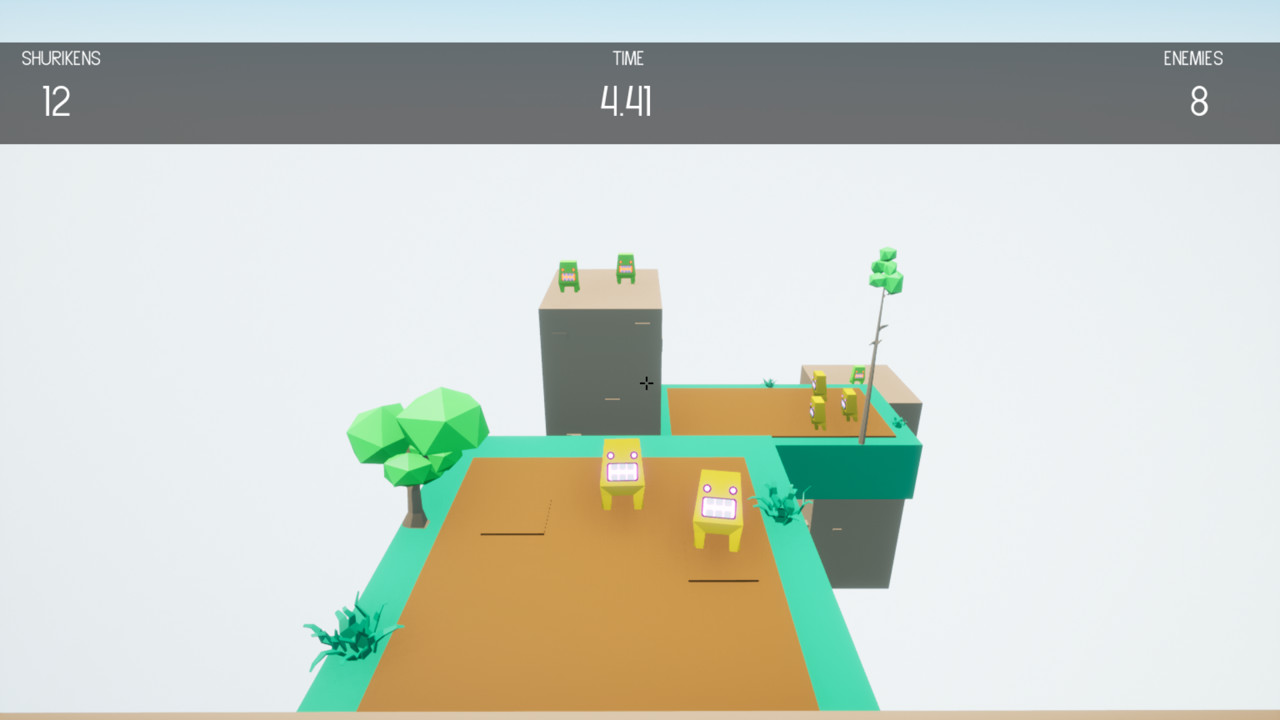 Worlds : Currently in the game there will be 4 worlds ( Grasslands, Desert, Arctic and LASERS ) each world will have 10 levels.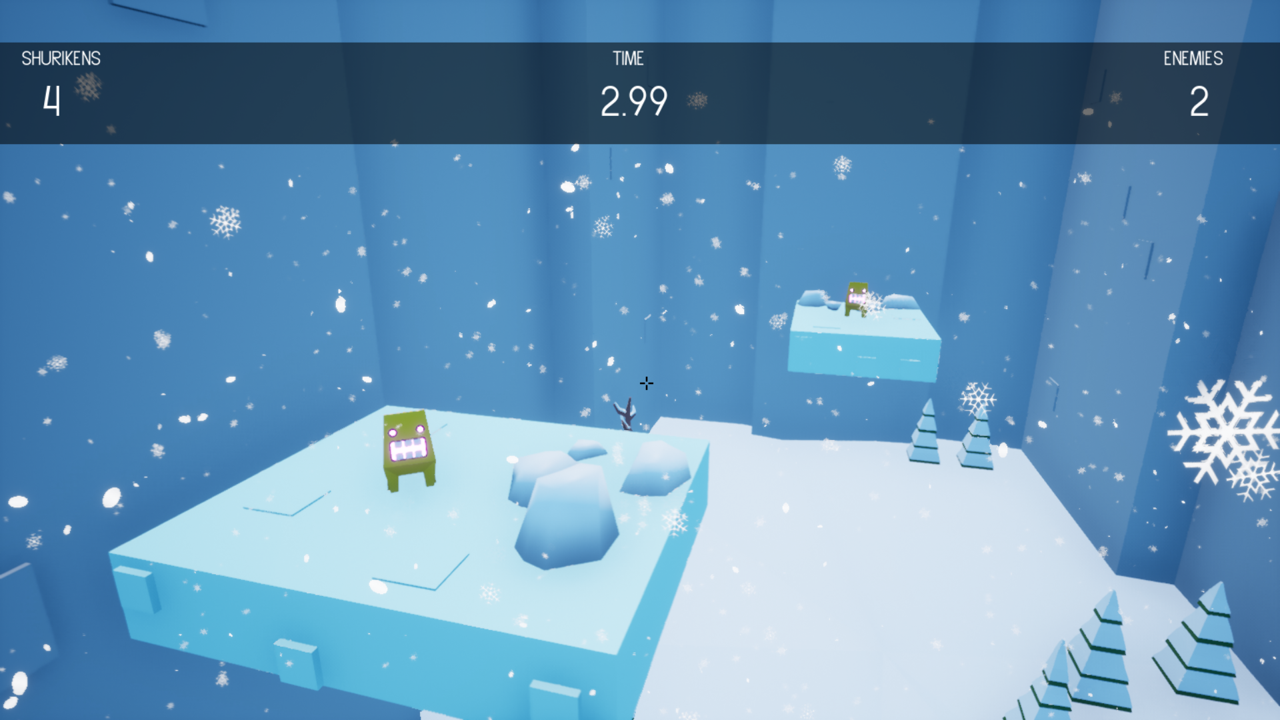 10 Second Shuriken is coming to Steam TBD if your interested