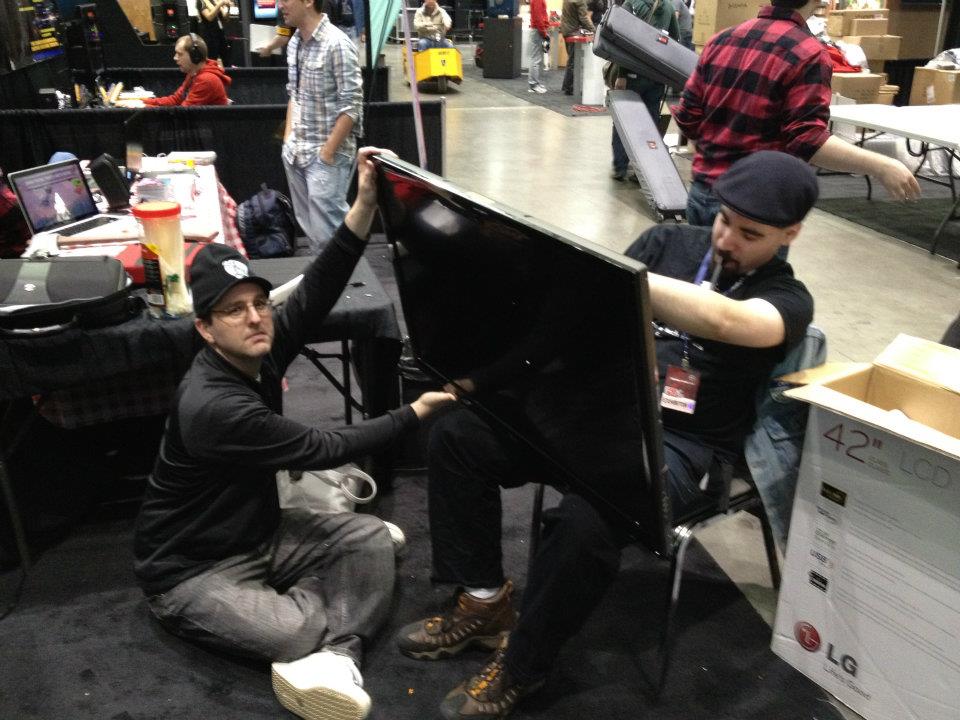 We thrust our newest hire, Elliot Borenstein, into the spotlight to demo Drunken Robot Pornography for PAX East 2012, and he came out an indie superstar. As you can see in the above photo, we knew Elliot (in chair) had many talents outside of programming -- two of them being how to come prepared with tools to an expo show and how to use those tools.
We weren't the only ones who felt Elliot stepped up his game; he felt the same, too. He recalls showing DRP to a trio of highschoolers on Saturday. After talking about it for a bit, they asked if they could interview him. He told them how he got into the industry (Ichiro likes knitted things) and encouraged them to network (and take up knitting).
Elliot reflects, "[T]hen I realized that I was now the 'professional' game dev that students were asking for advice, instead of the student trying to get advice out of the big fancy game dev. That was a weird mental shift, and I guess it shows that the difference between the lowly student and the high-falutin' game dev isn't as big as it seems."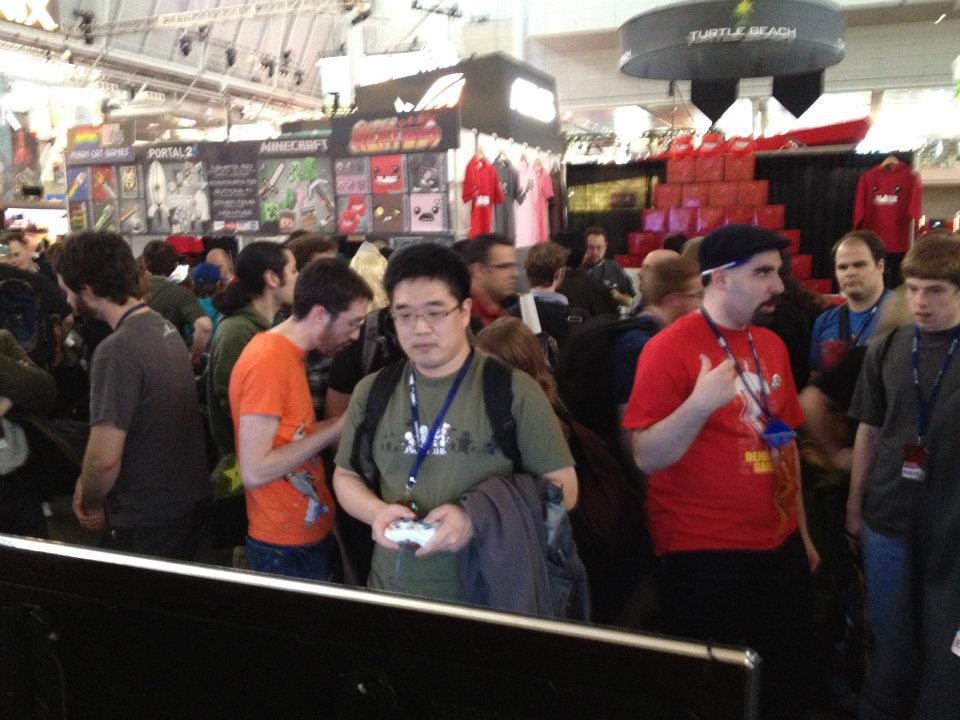 When not hustling the crowds, Elliot sure is a humble guy. The three days of standing made him and the rest of us even more so. "Standing for 3 days sucks, and traveling stool salesmen are closed on Easter," Elliot laments.
One of the lessons Elliot learned was how to perfect his pitch. "It helps to have something (anything) in mind before trying to explain the game to people, but it's also important to let the pitch evolve based on audience reactions. I started by using something Ichiro tossed at us, and slowly massaged it based on what got the best reactions. For instance the word 'centerfolds,' when repeated multiple times, can work wonders."
Getting people to do Dejobaan's challenge ("do the Drunken Robot") for the Indie Megabooth Passport was even more of a challenge than the challenge itself. "Some people were highly amused by the idea of doing an interpretive dance for their Indie Badge of Courage. Far more were very quick to hand the passport back when I told them about the dancing." He eventually learned a few ways to convince hesitant booth-goers to part with their dignity:
Don't tell them the prize is a tiny pin
Tell them that after they dance for us they get to hit Alex Schwartz (of Owlchemy Labs) over the head with a plastic axe
Dangle a jellyfish in their face and/or get their friends to talk them into it.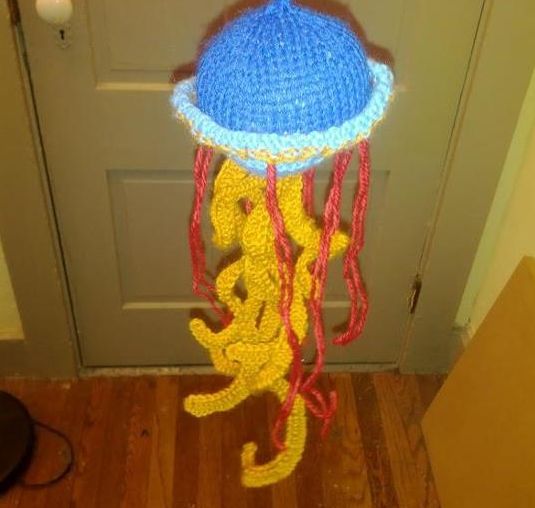 Speaking of jellyfish, did you know Elliot knit two after our mascot for PAX East? Some PAX-goers thought the knit jellyfish were much better than those plushies produced at a big ACME industry for Fire House International's AAA title: Go Home Dinosaurs!
Fire House CFO Eitan Glinert was boarding his big, private jet as of this writing, unavailable for comment.